Skip to product information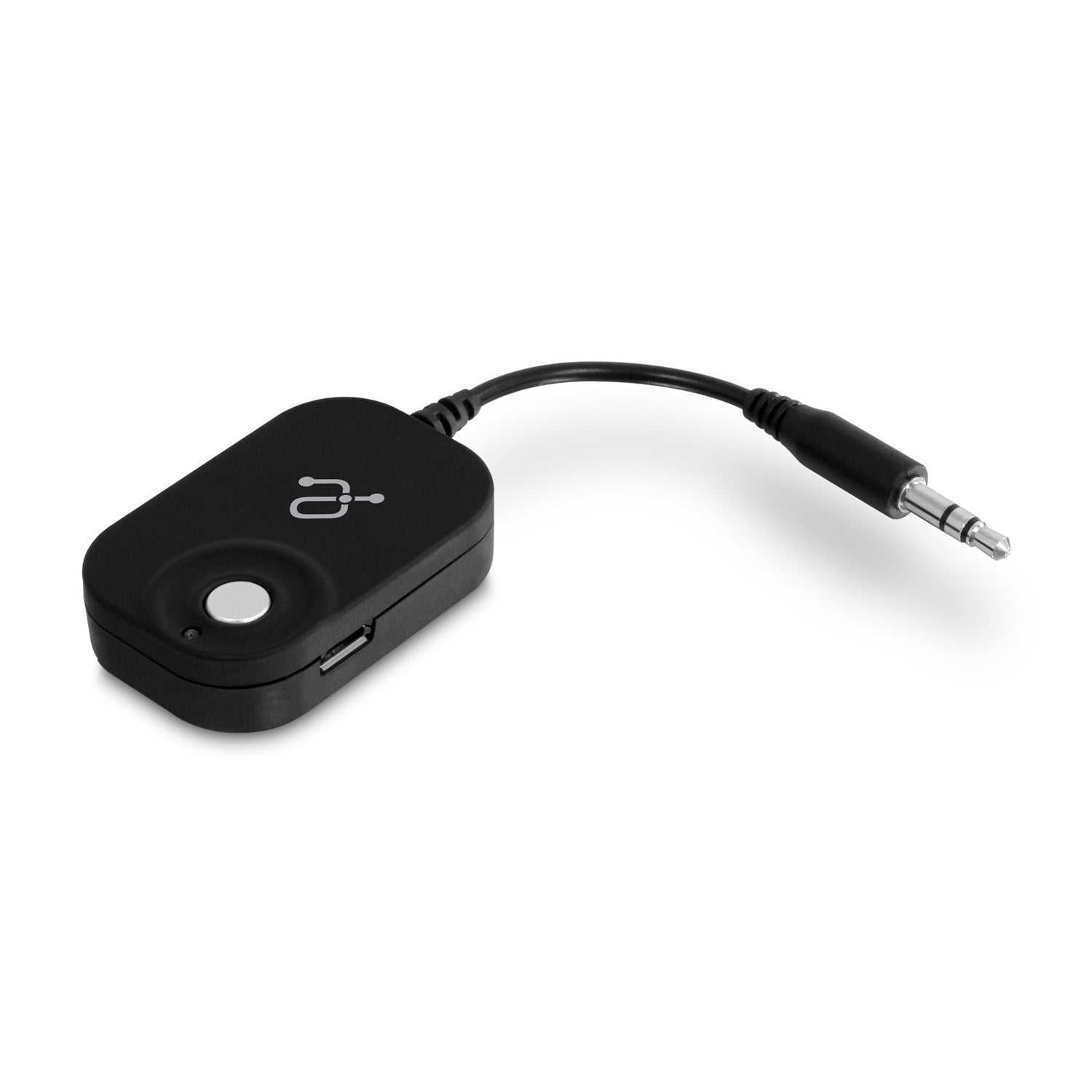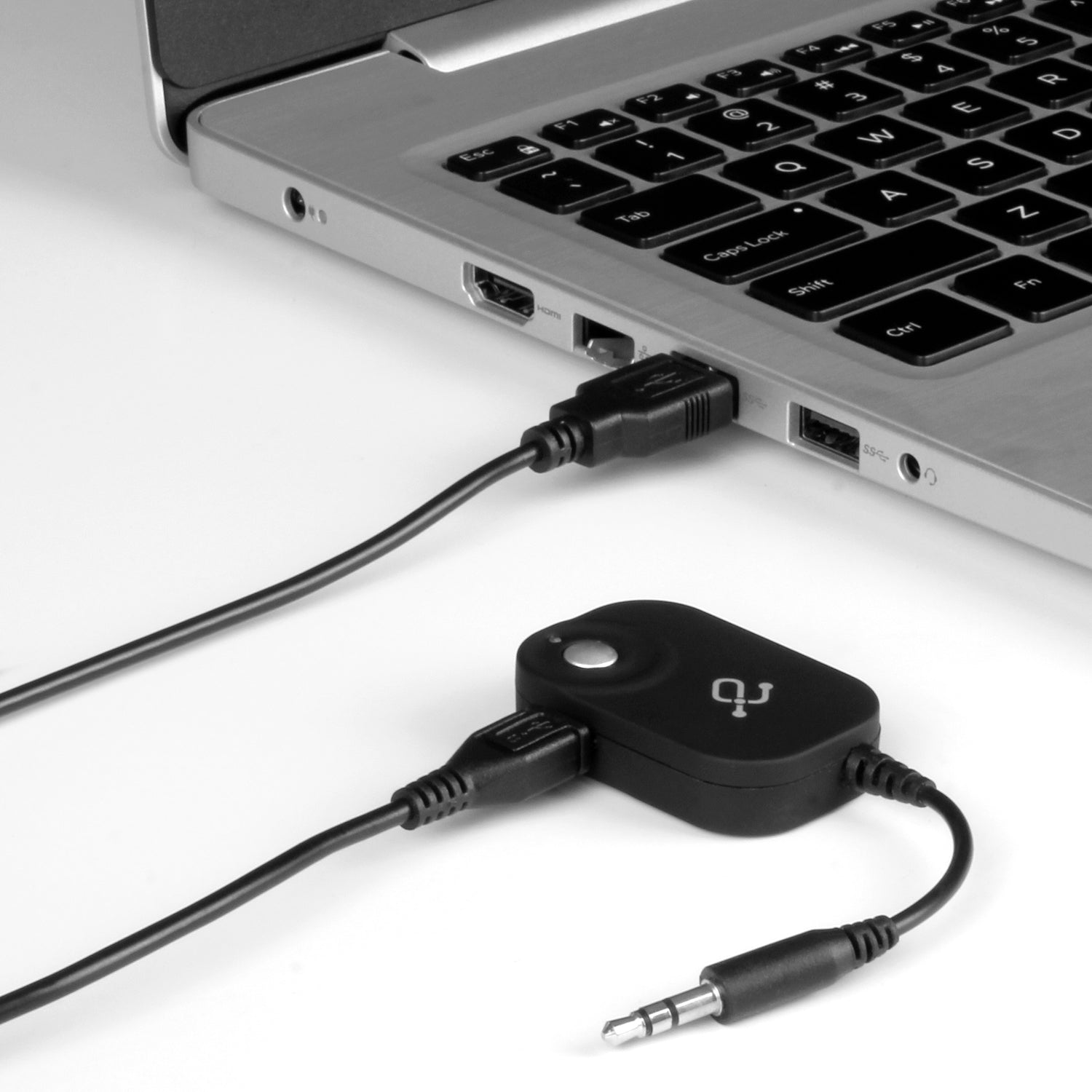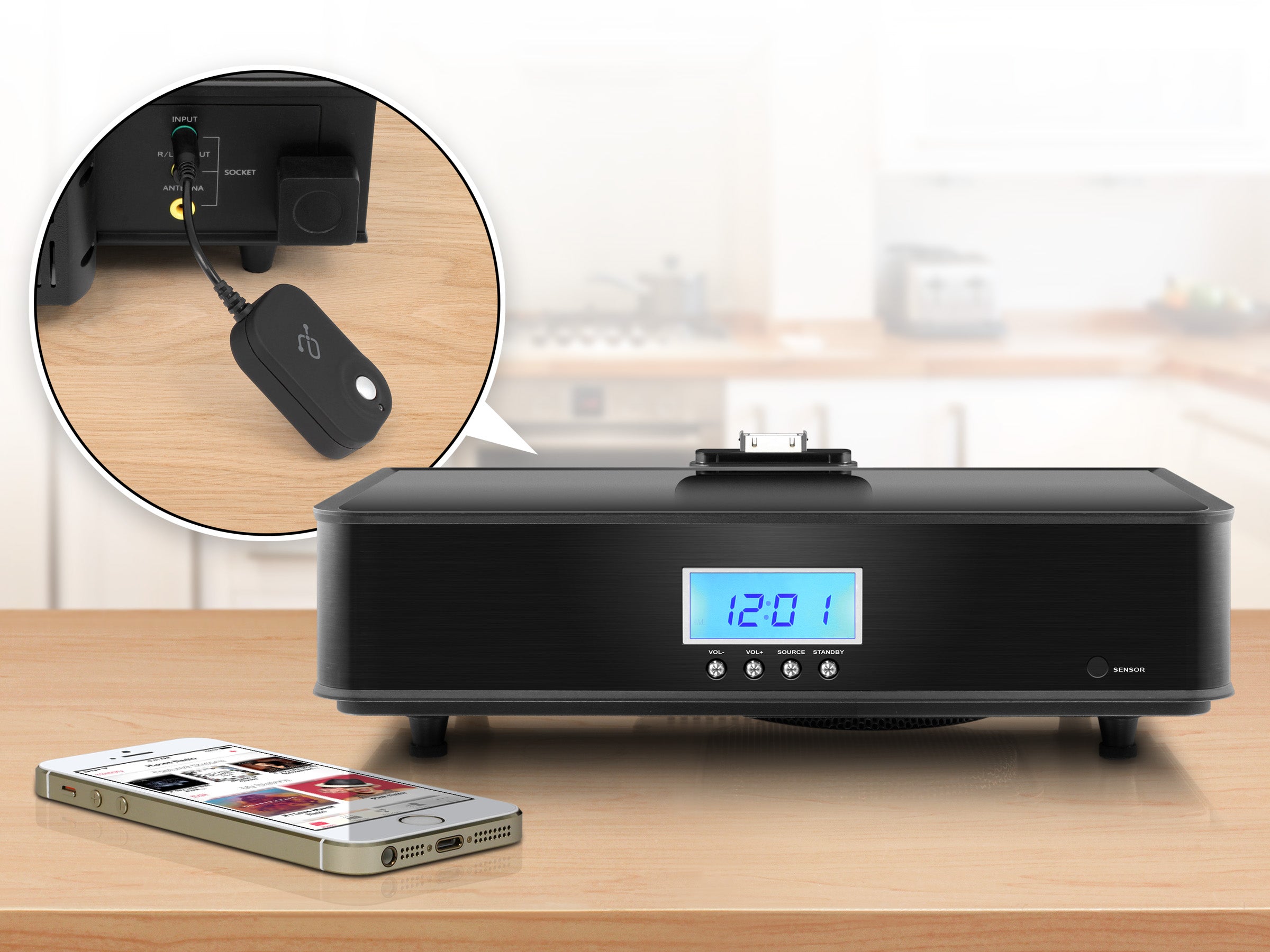 iStream Bluetooth Audio Receiver | Wired Headphone Converter | Bluetooth 2 | 33 ft. Range
In stock • Model AIS11F
Stream music wirelessly from any Bluetooth enabled device to any speaker system such as car stereos, speaker docks, stereos, home stereo receivers and even corded headphones.
Overview
Details
Application
Reviews
The iStream Universal Bluetooth Audio Receiver is the perfect solution to stream music wirelessly from your digital device to any device with an RCA or auxiliary IN port. It nearly Bluetooth enables any speaker or receiver with crystal clear results!
Pair your Desktop, Laptop, Smartphone or Tablet to the iStream and you will be able to transmit music up to 33 feet away to the iStream and through you audio device's speakers. You can even connect the iStream to your car auxiliary port and stream Pandora, iTunes or your favorite audio books wirelessly through your car speakers with amazing clarity. Or, connect a RCA cable (not included) with the iStream to connect to your home stereo receiver and stream audio to your home theater system.
Free your phone from its dock while enjoying the benefits of wireless Bluetooth audio streaming with the iStream Universal Bluetooth Audio Receiver. No doubt, this little device will change the way you think about streaming music.
Bluetooth Enable Home Stereos
Stream internet radio wirelessly up to 33' (10 m) from your computer or mobile device to any audio device with an AUX IN (3.5mm) port like boomboxes, stereos and home stereo receivers.
Bring Old Speaker Docks Back To Life
No need to throw out your old speaker docks. If they have a AUX IN (3.5mm) port, dust 'em off and start streaming podcasts wirelessly from any Bluetooth enabled audio device with crystal clear results.
Stream Music Through Your Vehicle's Speakers
Connect the iStream to the AUX IN (3.5mm) port on your dashboard to easily play your favorite tracks wirelessly from your smartphone or tablet.
Stream Audio For Hours
Features a built-in rechargeable battery so you can enjoy wireless audio receiving up to 15 hours on a full charge. The iStream will even allow receiving while charging with the included USB charging cable.
Wires? No Problem
Have a favorite pair of wired headphones that you just can't part with? Keep them alive with Bluetooth connectivity by connecting the istream to the headphones with the included 3.5mm Female to Female Coupler.
Features:
Features Bluetooth v2.0 for superior wireless performance
Receives signals up to up to 33 feet away
Remembers up to six paired devices
Play music wirelessly from your Smartphone, iPod Touch, iPhone, iPad, PC or Mac laptops*
Works with any phone or device capable of transmitting the Bluetooth stereo (A2DP) protocol
Up to 10 hours playback using internal Lithium-ion battery
Limited 1 Year Warranty
*Bluetooth enabled
Requirements:
Bluetooth enabled Smartphones, Tablets and computers
Dock or speaker system with 3.5 mm audio jack
Tech Specs:
Connectivity: 3.5mm audio jack / Bluetooth v2.1 + EDR
UPC: 8 12658 01207 2
Warranty: 1 Year
Product Weight: 1 oz
Product Dimensions: 1.75 x .375 x 1.125 in. (4.4 x 1 x 3 cm) with 3.375" ( 8.6 cm) cord including 3.5mm jack
Product Dimensions / weight :
1.75 x .375 x 1.125 in. (4.4 x 1 x 3 cm) with 3.375" ( 8.6 cm) cord including 3.5mm jack / 1 oz
Package Contents:
iStream Universal Bluetooth Audio Receiver
USB Charging Cable
3.5mm Female to Female Coupler
Quick Start Guide
Registration / Warranty Card
FREE U.S. SHIPPING
(ALL ORDERS $50+)
30 DAY 100%
MONEY BACK GUARANTEE
1 OR 2 YEAR
PRODUCT WARRANTY