Skip to product information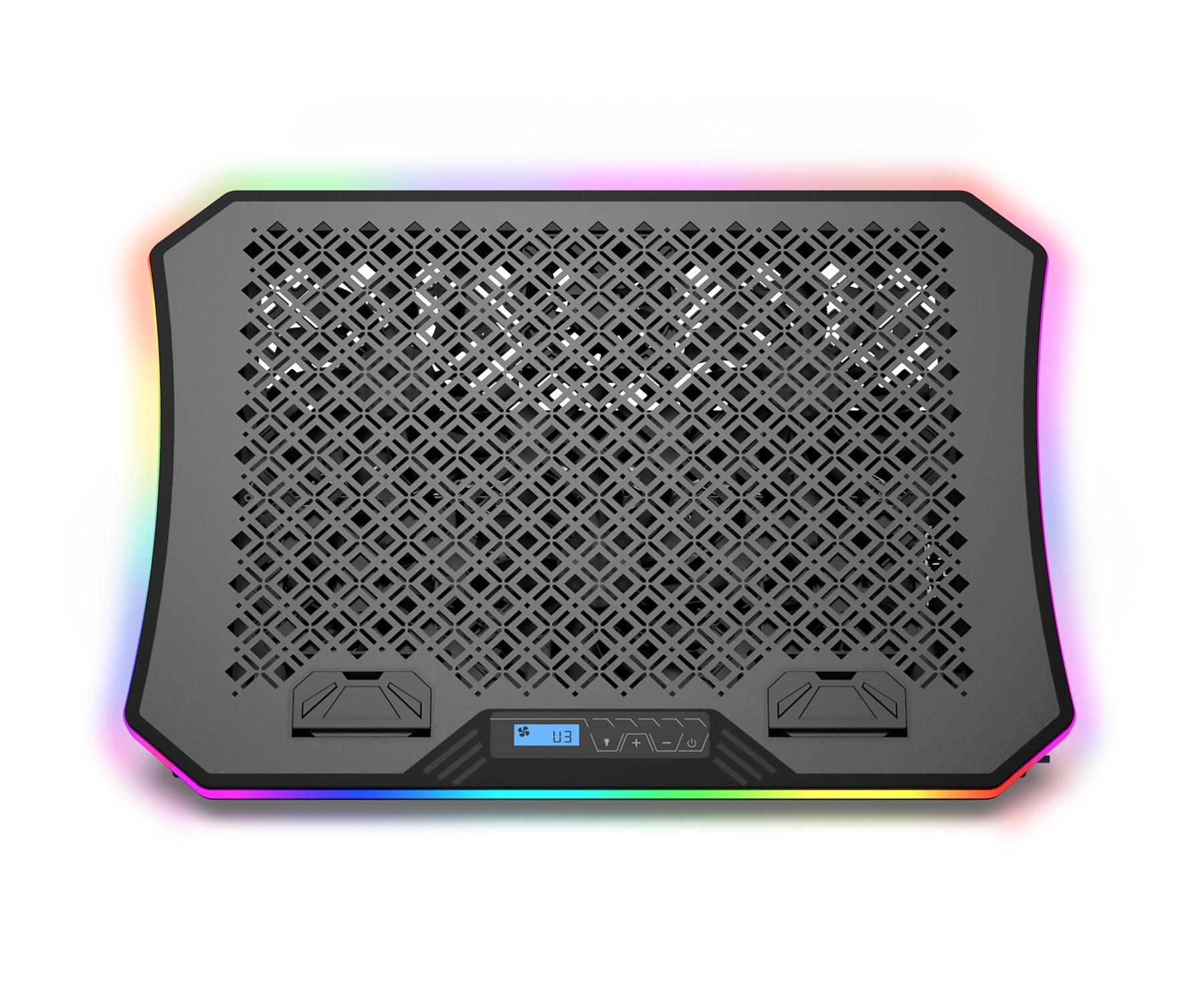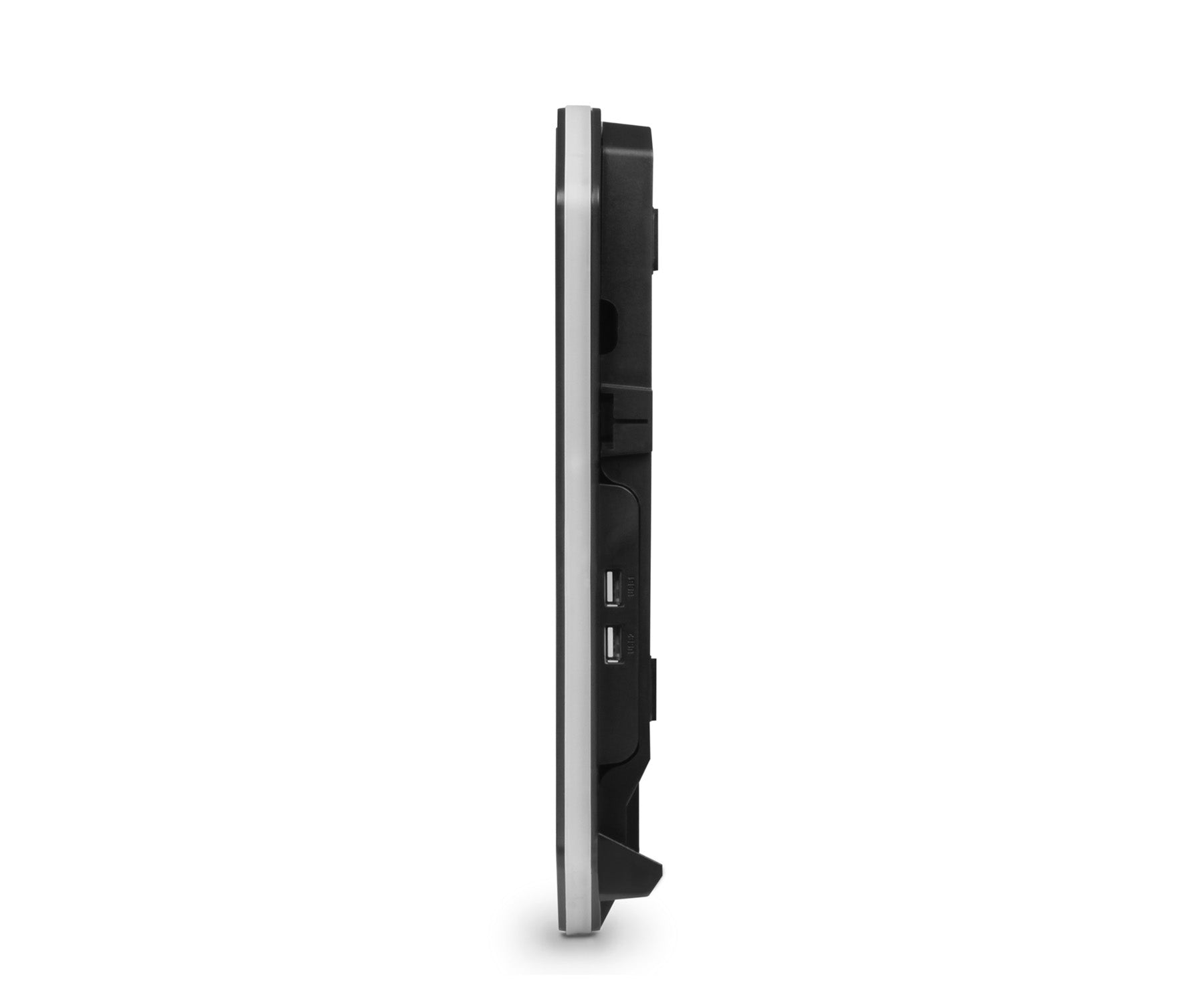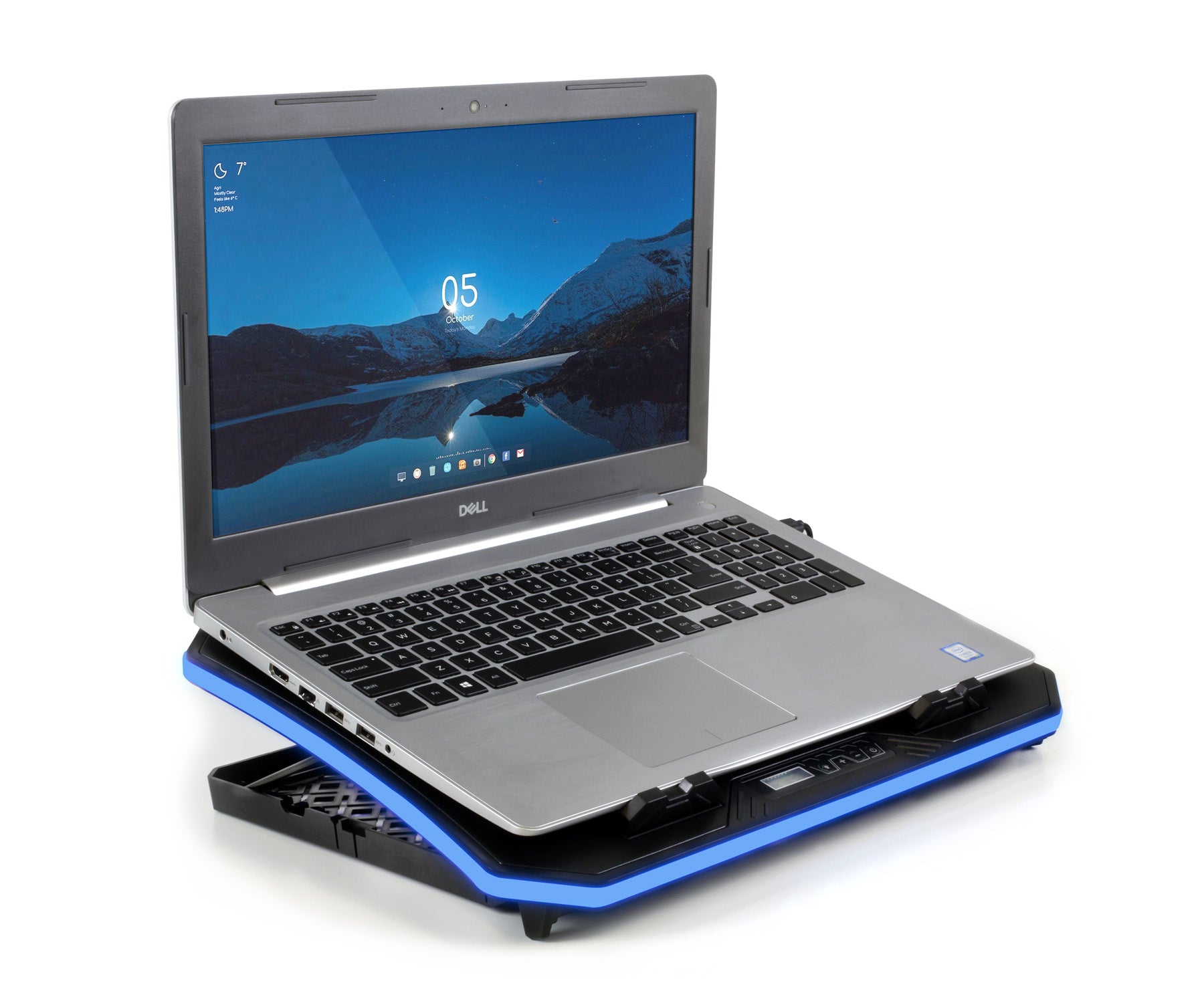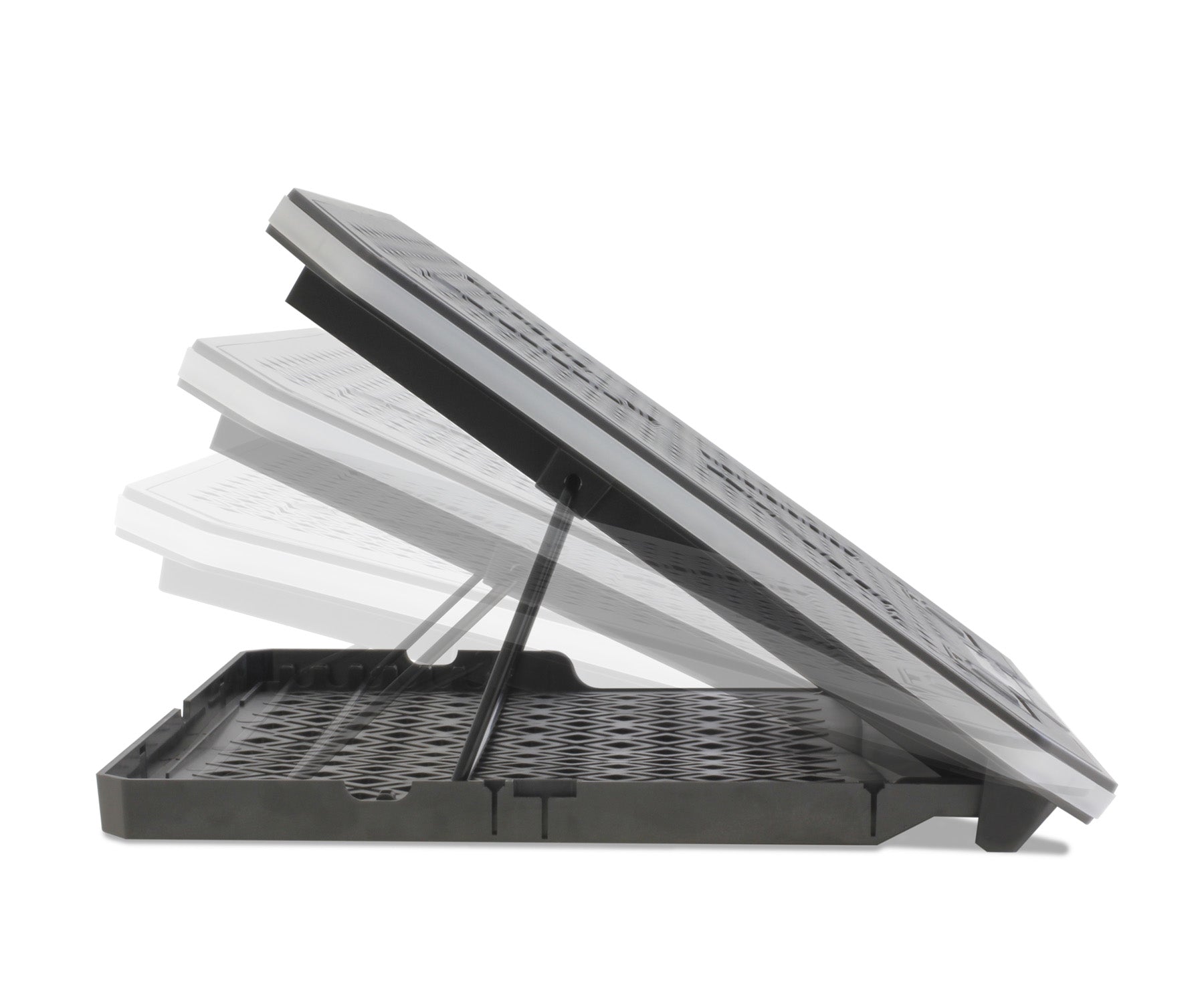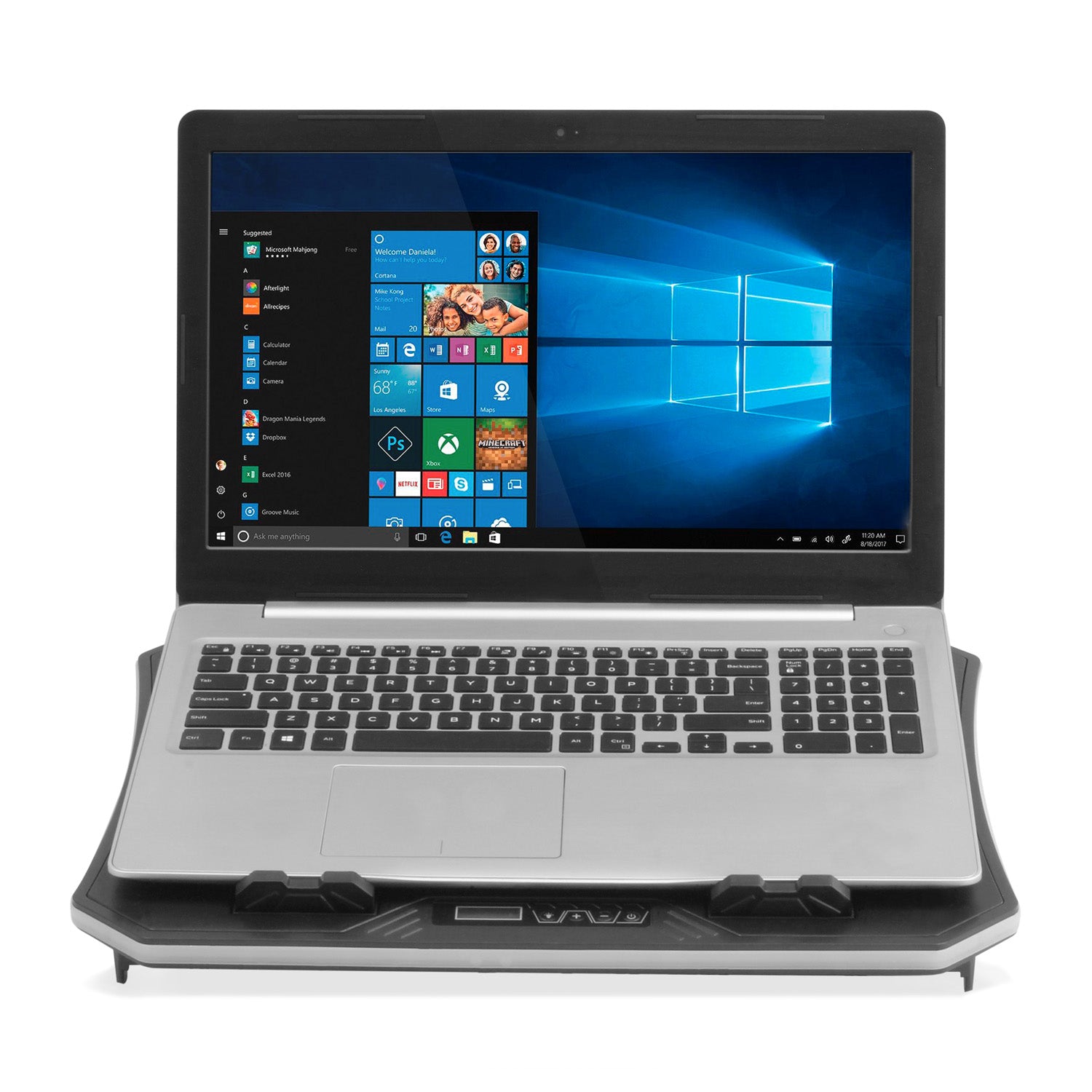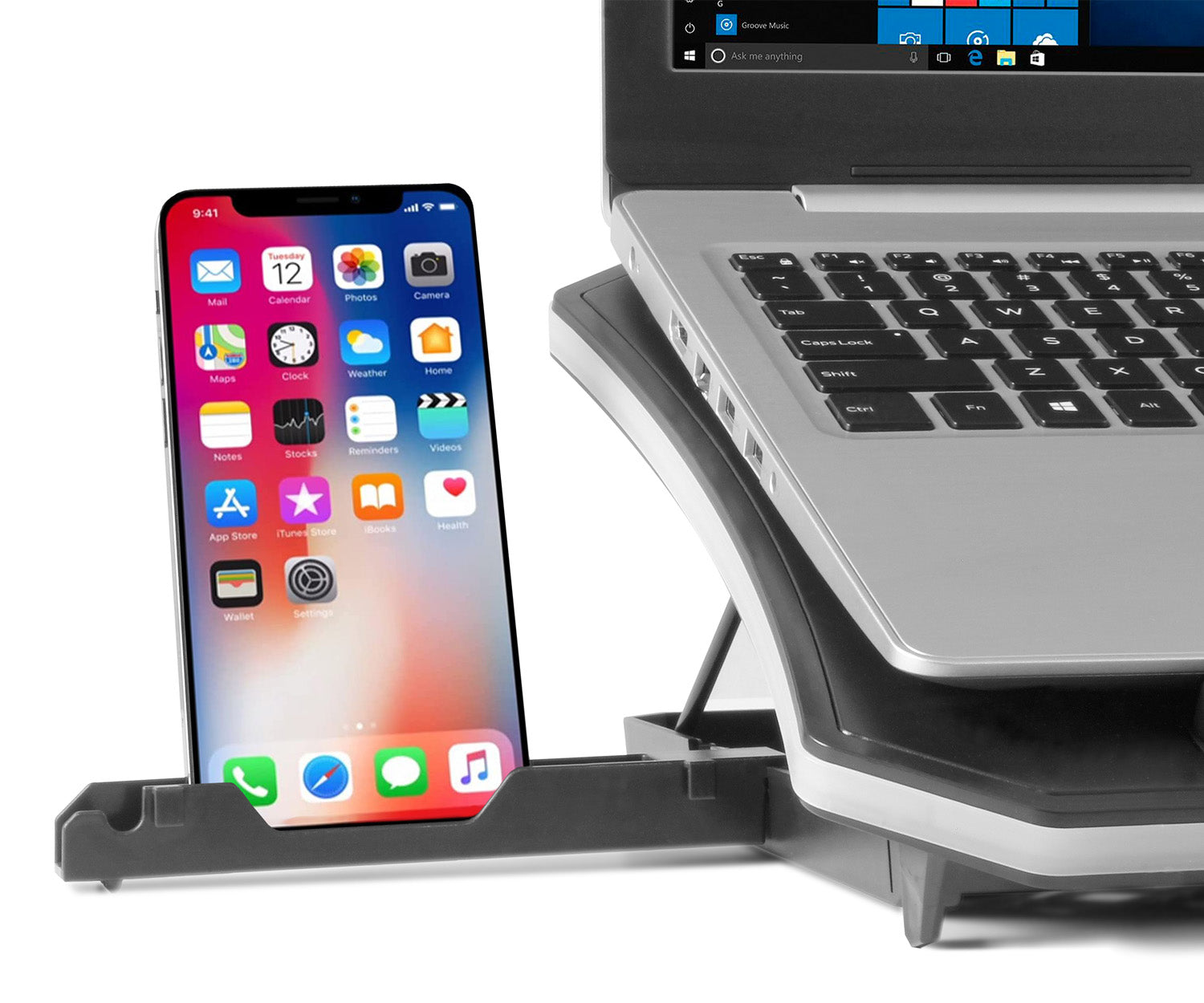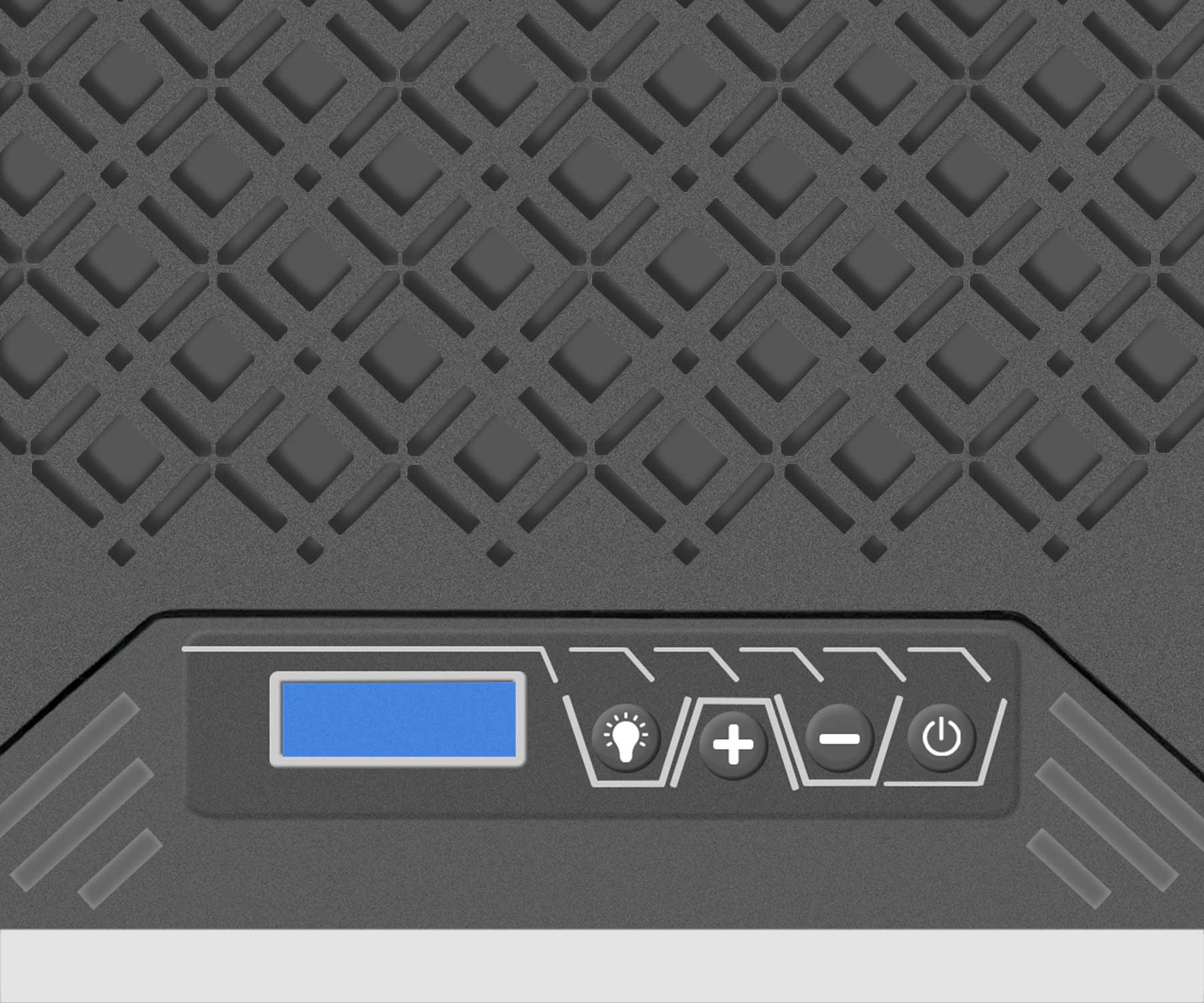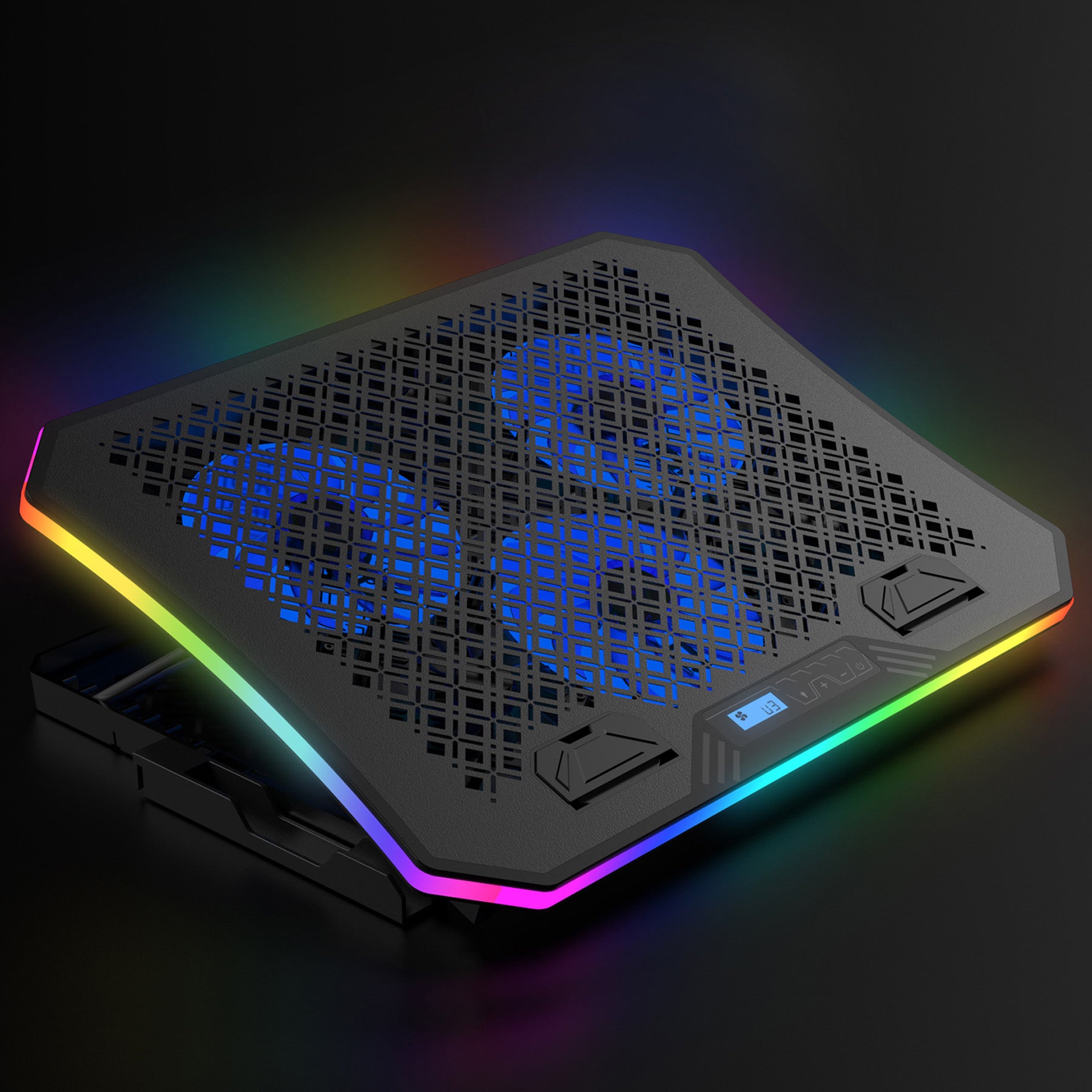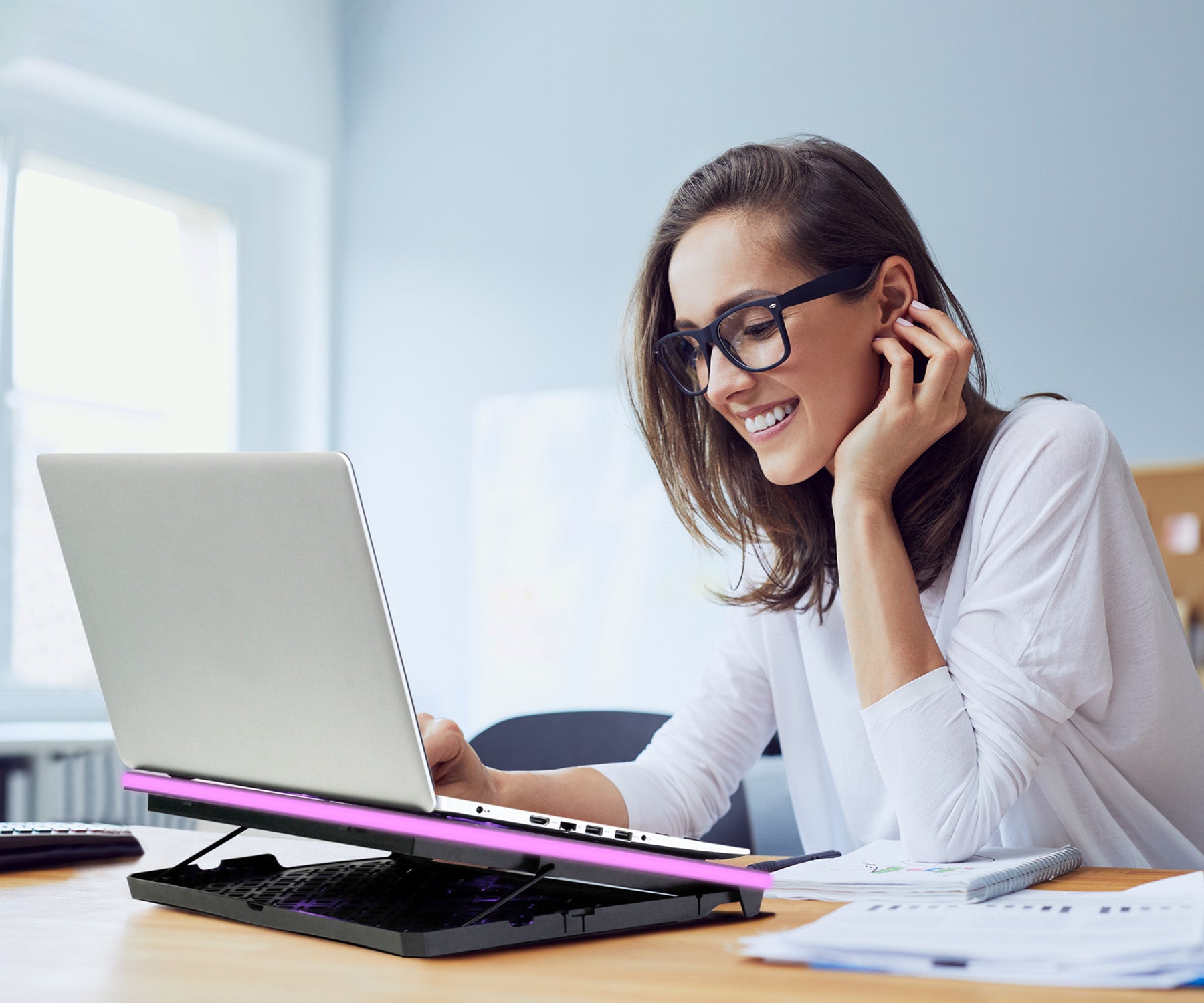 Ergonomic USB Laptop Cooling Pad with RGB Lights
In stock • Model ACPRGB01F
Aluratek's Ergonomic USB Laptop Cooling Pad with RGB Lights is a great solution to cool your laptop while providing an ergonomic working surface. We all know that excessive heat harms the performance of any electronic device. Extend the life and functionality of your laptop by providing a constant even flow of cool air with three large fans to keep your system from overheating.
The cooling pad supports laptops up to 19 inches in width. Connect the cooling table to your laptop with the included USB cable. The cooling pad is USB bus powered with low power consumption so no need for an external power adapter.
ACPRGB01F is lightweight and durable while keeping a low profile. The pad features adjustable height control with 7 different surface angles, adjustable fan speed and RGB light controls so you can create a customizable work station for home, school, or the office.
Work In Comfort
The cooling pad is 16.25" in length and supports all laptops and tablets up to 19 inches wide. Create a comfortable and ergonomic workspace wherever you go. Choose between 7 angled working surfaces (Up to 30 degrees). Two guards extend out to give your laptop a sturdy resting place.
Triple The Cooling
Three large 4.5 inch (12.7 cm) diameter fans and a metal mesh surface allow for excellent airflow. The fans quietly create a continuous and evenly dispersed flow of cool air to quickly dissipate heat that is generated by your laptop.
Portable Design
Standing at only 1.25 inches tall and weighing only 2 pounds, the cooling pad is designed to be durable, thin and lightweight, making it extremely portable.
Customizable Controls
The pad features push button controls to easily control ON/OFF, the speed of the fans and to adjust the RGB lighting with up to 10 different color and pattern choices.
Smartphone Cradle
Keep your smartphone close by and propped up by utilizing the optional smartphone cradle that easily attaches to the side of the pad. Tucks away under the frame when not in use. .
Features:
Create a comfortable and ergonomic workspace wherever you go.
Extend the life and functionality of your laptop by providing a constant even flow of cool air to keep your system from overheating.
Choose between 7 angled working surfaces (Up to 30 degrees). Two guards extend out to give your laptop a sturdy resting place
Supports all laptops up to 19 inches wide
Tilt control up to 30 degrees to create an ideal viewing and ergonomic typing angle
Built-in triple cooling fan creates continuous and evenly dispersed flow of cool air beneath your laptop - spins quietly at 1900 RPM
Collapsible for convenient storage - durable, thin and lightweight, making it extremely portable.
Sturdy construction - can hold up to 88 pounds (40 kg)
Push button controls - ON/OFF, fan speed and RGB lighting (10 different color and pattern choices)
Optional smartphone cradle attachment
Plug & Play installation
USB bus powered - no external power adapter required
Limited 1 Year Warranty
Tech Specs:
Connectivity - USB 2.0
Product Weight: 2 lbs. (32 oz)
Product Dimensions (L x W x H): 16.25 x 1.25 x 11.875 inches (41 x 3.2 x 30 cm)
Model Number / UPC:
ACPRGB01F/ 8-12658-01519-6
Product Dimensions / weight :
16.25 x 1.25 x 11.875 inches (41 x 3.2 x 30 cm)
Package Contents:
Adjustable USB Laptop Cooling Pad with RGB Lights
USB Cable
Quick Start Guide
FREE U.S. SHIPPING
(ALL ORDERS $50+)
30 DAY 100%
MONEY BACK GUARANTEE
1 OR 2 YEAR
PRODUCT WARRANTY