Skip to product information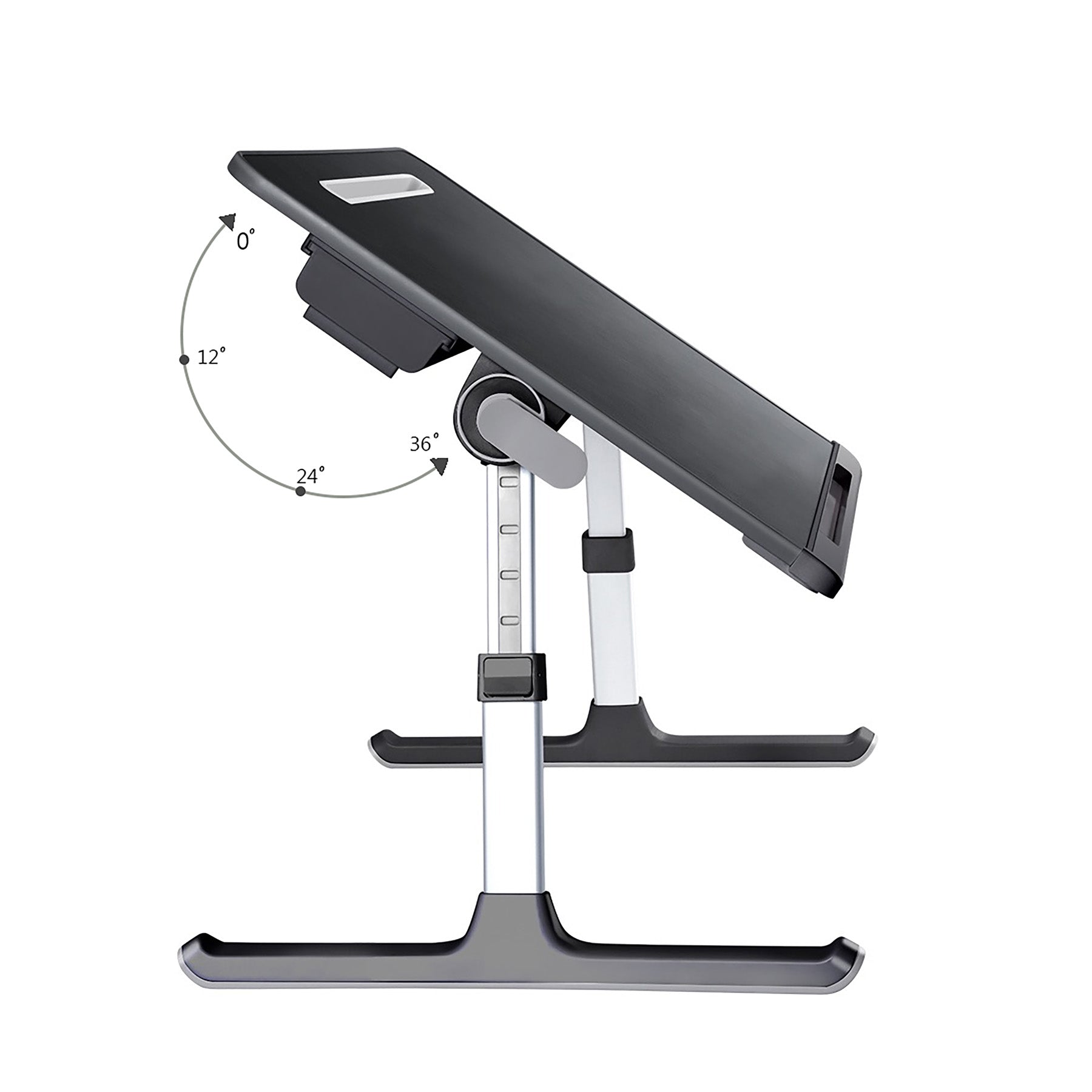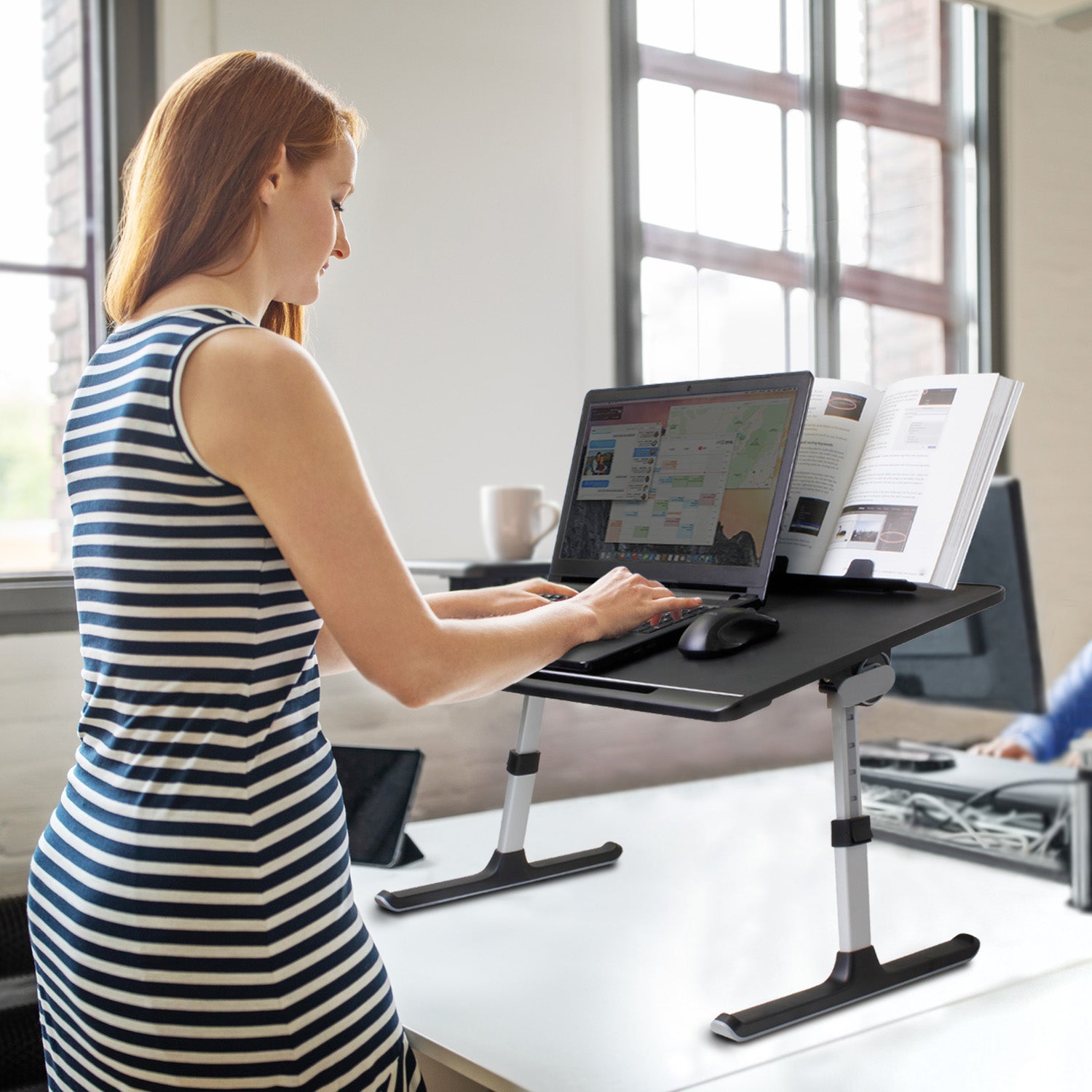 Adjustable non-slip Laptop Stand/Table with Drawer and Book Holder
In stock • Model ACT02F
Create a comfortable workspace with the flexibility to sit or stand.
Aluratek's Adjustable Laptop Table has two auto-lock buttons on each side to make the quick change in height easily, Table legs can be set to 5 different heights (adjustable from 10.6"-15.4"). In addition, two clamps can be used to adjust the surface angle, surface can be set to 4 different angles (from 0°-36°).
A removeable notebook stopper keeps your device on the laptop table, preventing your tablet or notebook from sliding off. This multi-functional table will be a perfect addition to your office, home, or home-office. Use it as a laptop workstation, laptop stand for bed, a children's bed table, mini writing table, laptop couch table, a standing table for office work. Supports MacBook Pro, MacBook Air, Chromebook, and all laptops up to 18.4 inches as well as tablets and smartphones. It's light but sturdy and can be folded flat for space-saving storage. This laptop table allows you to work on the spot, in which you can set your laptop writing workstation anywhere.
Tilt Control
The table surface can be easily adjusted to 4 levels, up to 36 degrees to create an ideal viewing and ergonomic typing angle. Large clamps lock in place to keep the table surface firm. The table can hold up to 66 pounds (30 kg).
Adjustable Height
Create a comfortable workspace wherever you are with the flexibility to sit or stand. Customize the height from 10.7 to 15.1 inches. The leg joints auto lock in place and are released by the press of a button.
Portable Design
Collapsible to only 5 inches in width. Both thin and lightweight, making it easy to take with you on the go.
Sled Based Legs
Sled based table leg design, make it convenient to move on the desk, bed, or sofa.
Features:
Tabletop dimension of 23.5" x 17.5"
Height is adjustable from 10.6"-15.4"
Angle is adjustable from 0-36°
Multi-functional, with tablet slot, book holder and drawer.
Desktop is covered with PU leather, for better touch and friction.
Sled based table leg design, convenient to move on the desk, bed, or sofa.
It can be folded and portable
Limited 1 Year Warranty
Product Dimensions / weight :
Folded: 23.5 x 17.75 x 3 inches (59.7 x 45 x 7.7 cm)/ Open: 23.5 x 17.75 x 10.5 to 15 inches (59.7 x 45 x 26.7 to 38 cm)
Package Contents:
Adjustable table with tablet slot and book stand
Quick Start Guide
Registration Card
FREE U.S. SHIPPING
(ALL ORDERS $50+)
30 DAY 100%
MONEY BACK GUARANTEE
1 OR 2 YEAR
PRODUCT WARRANTY