Skip to product information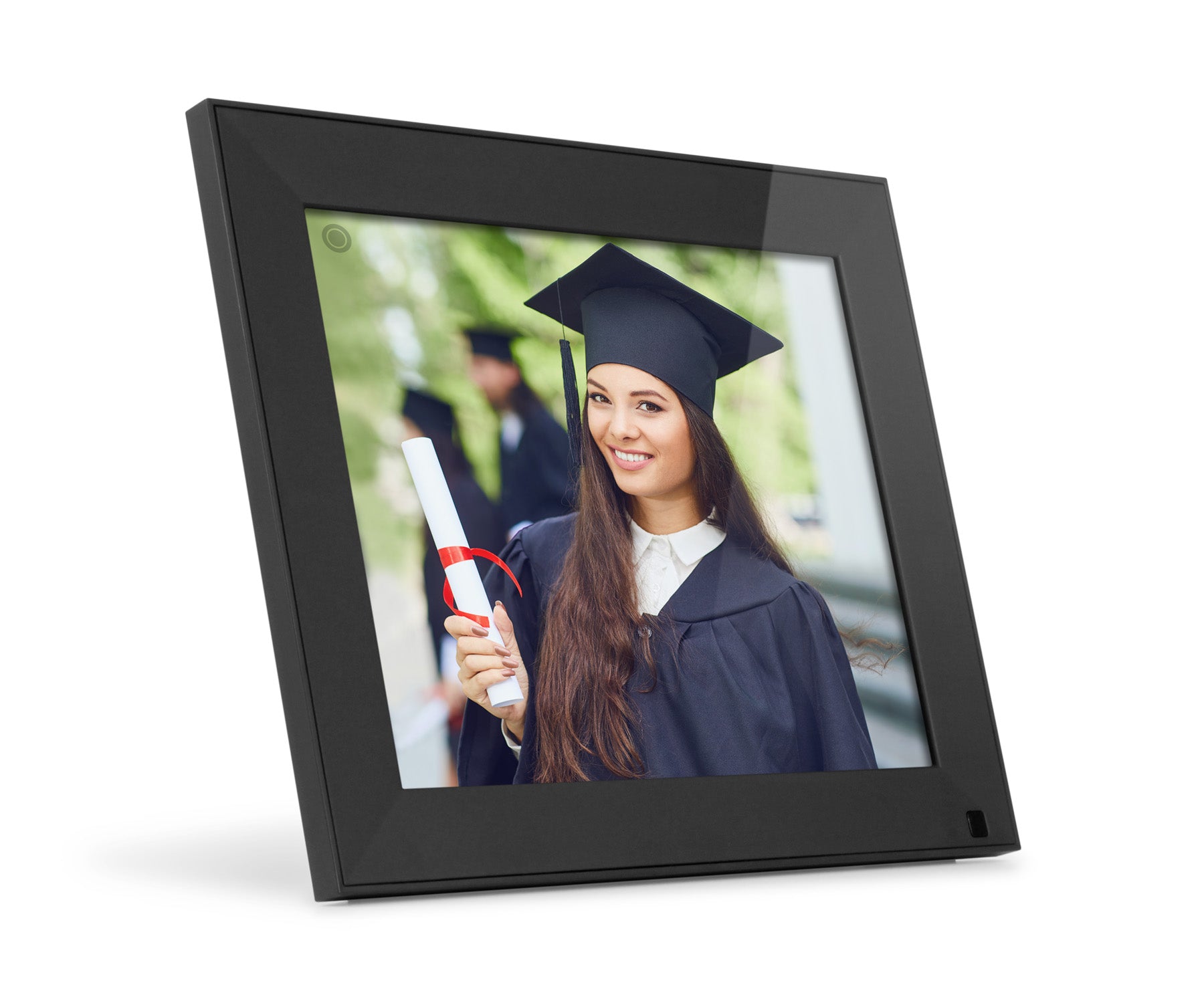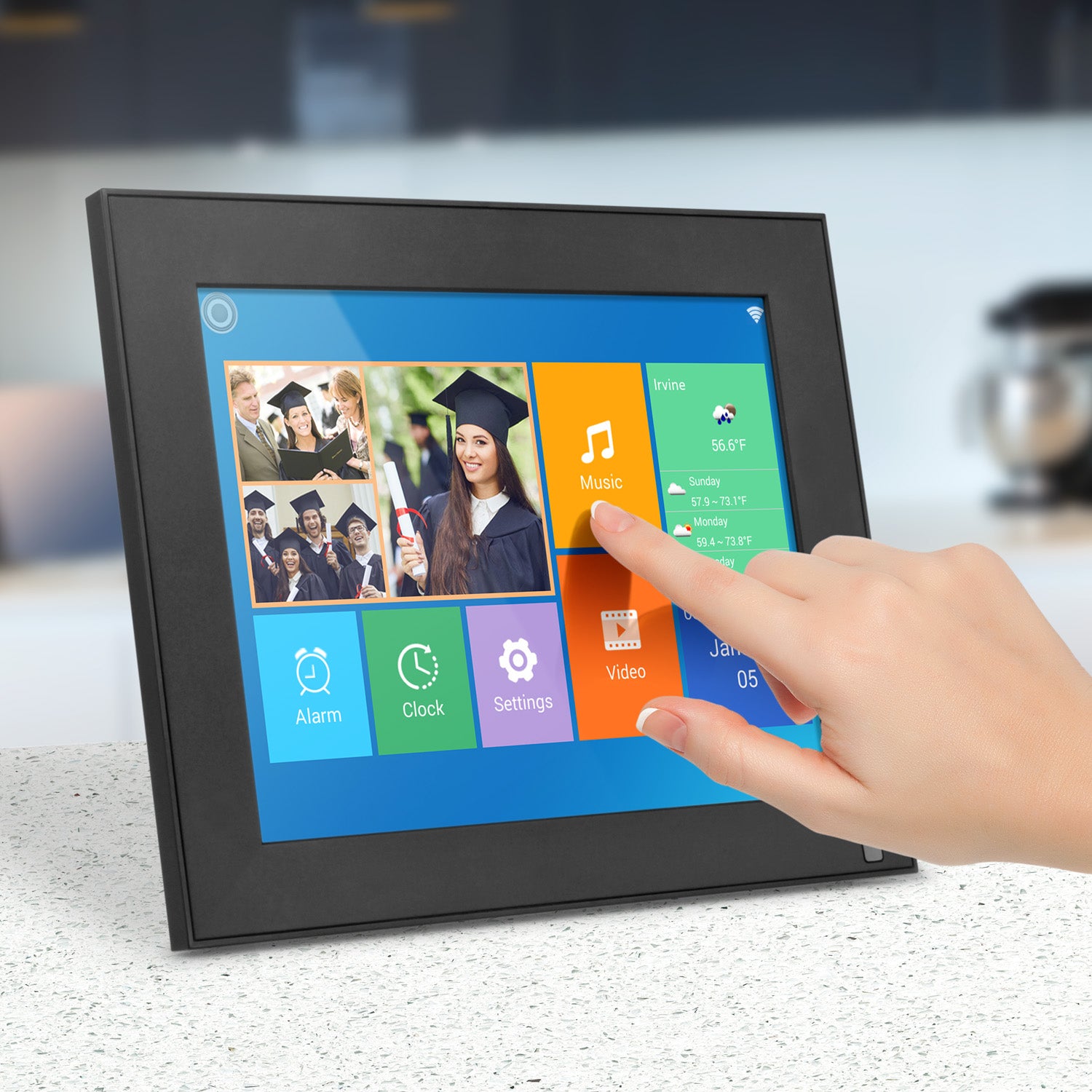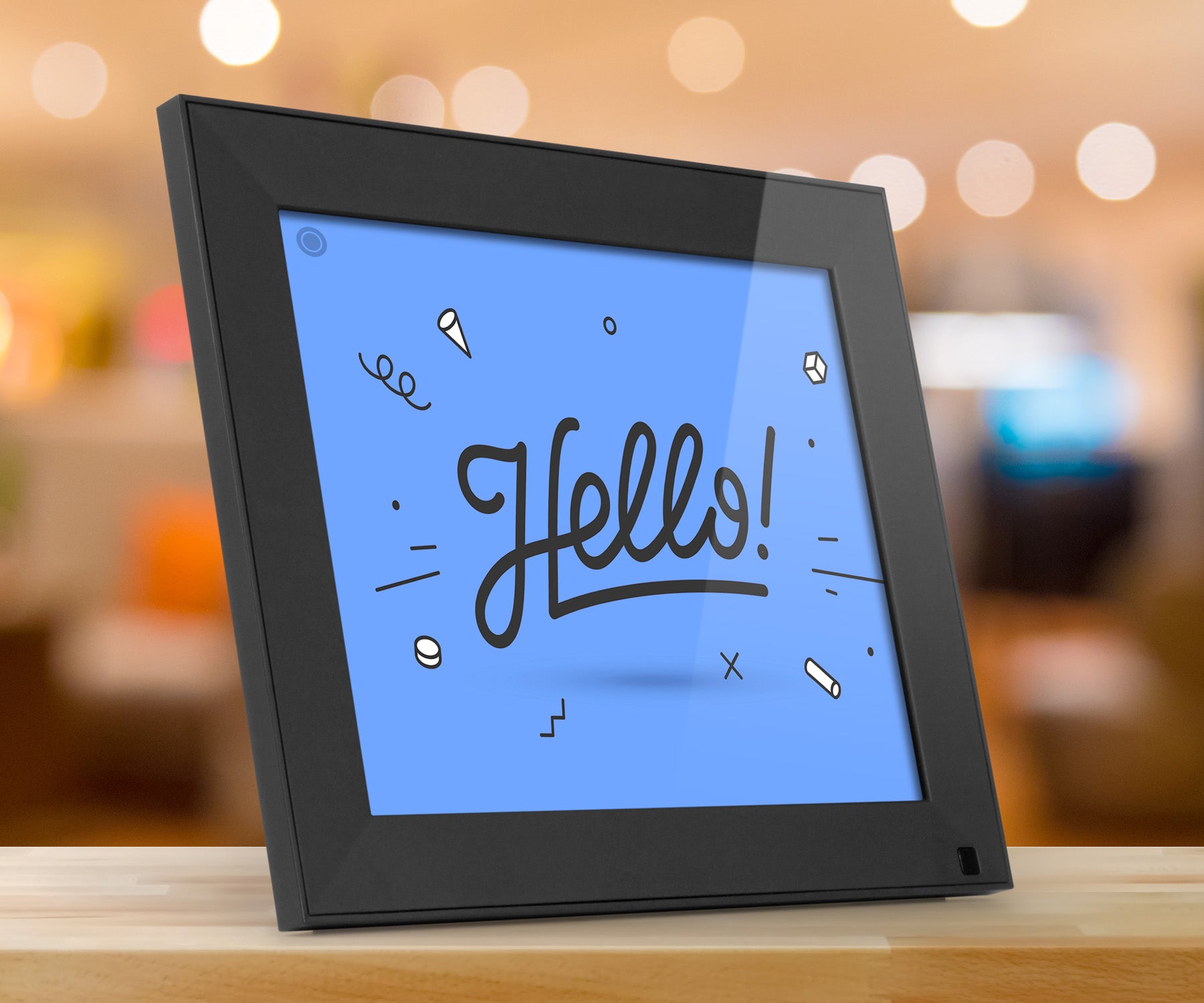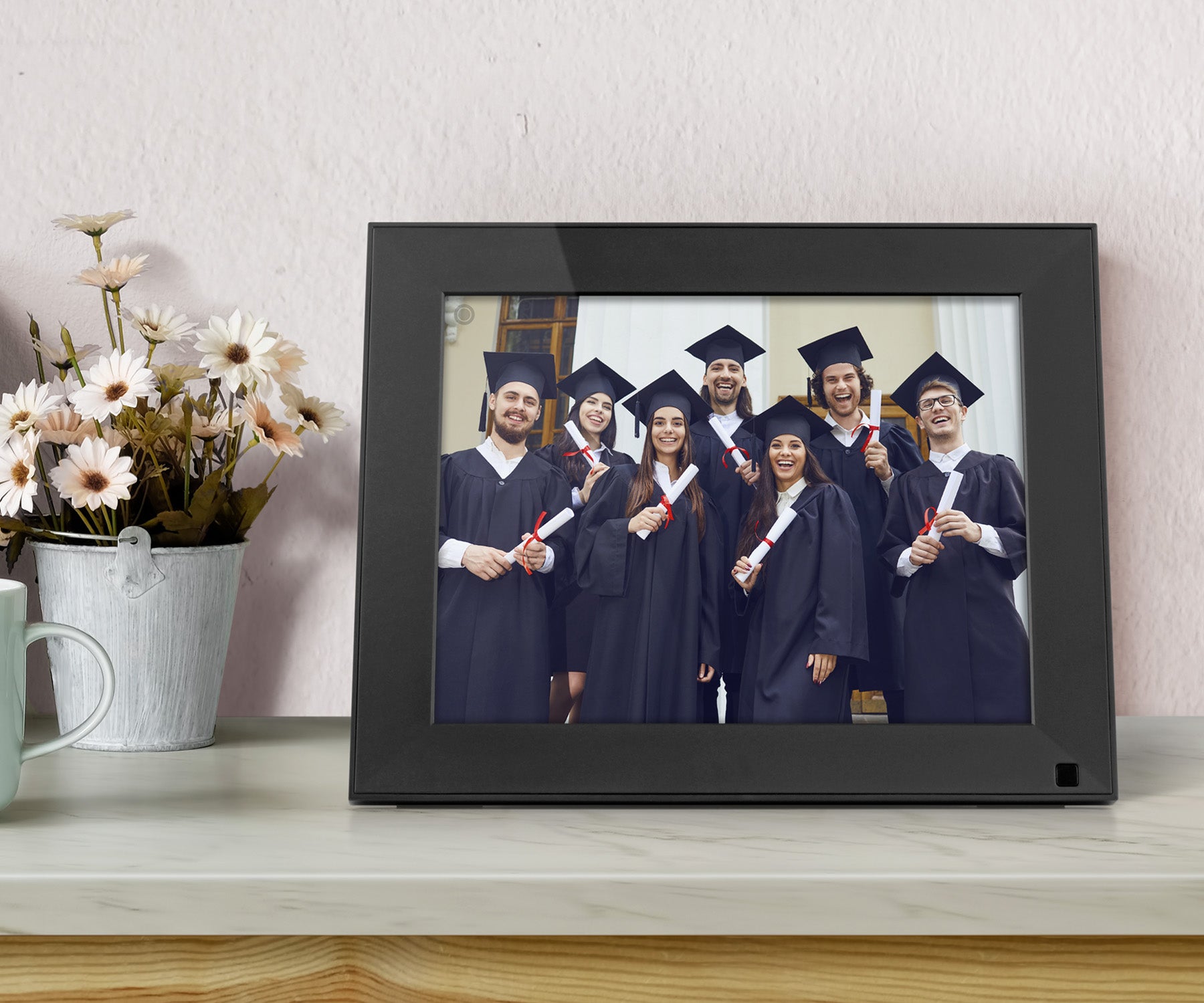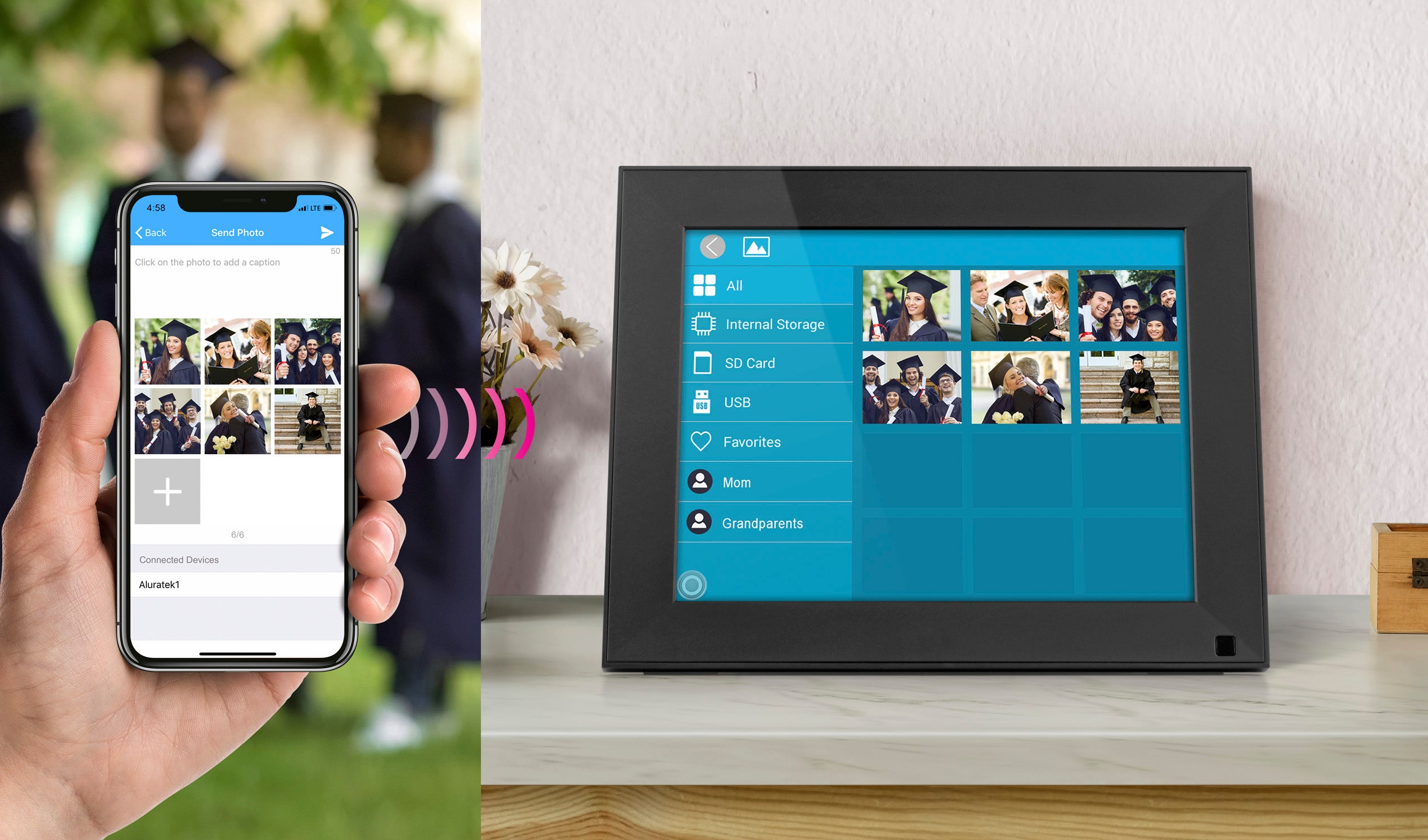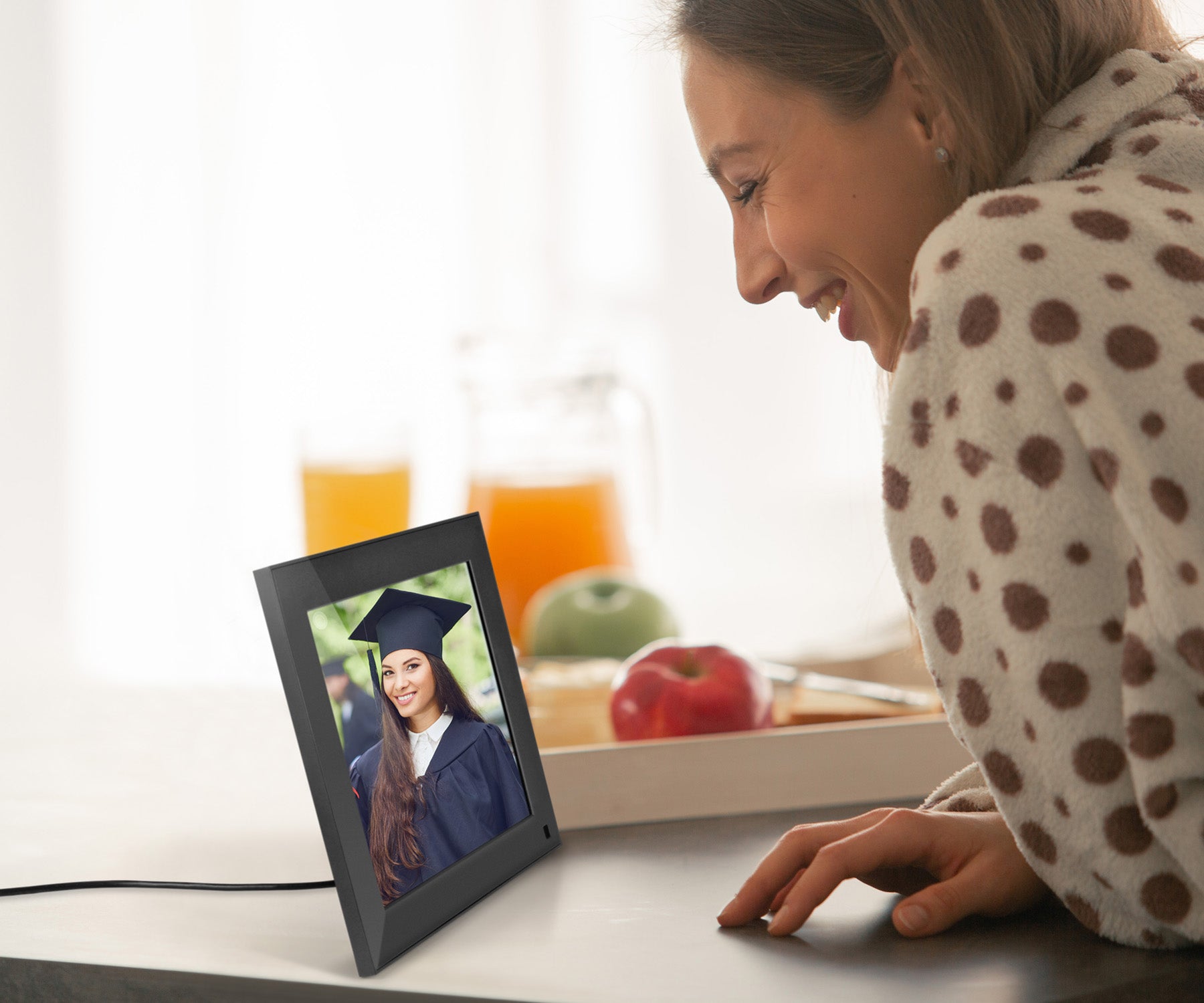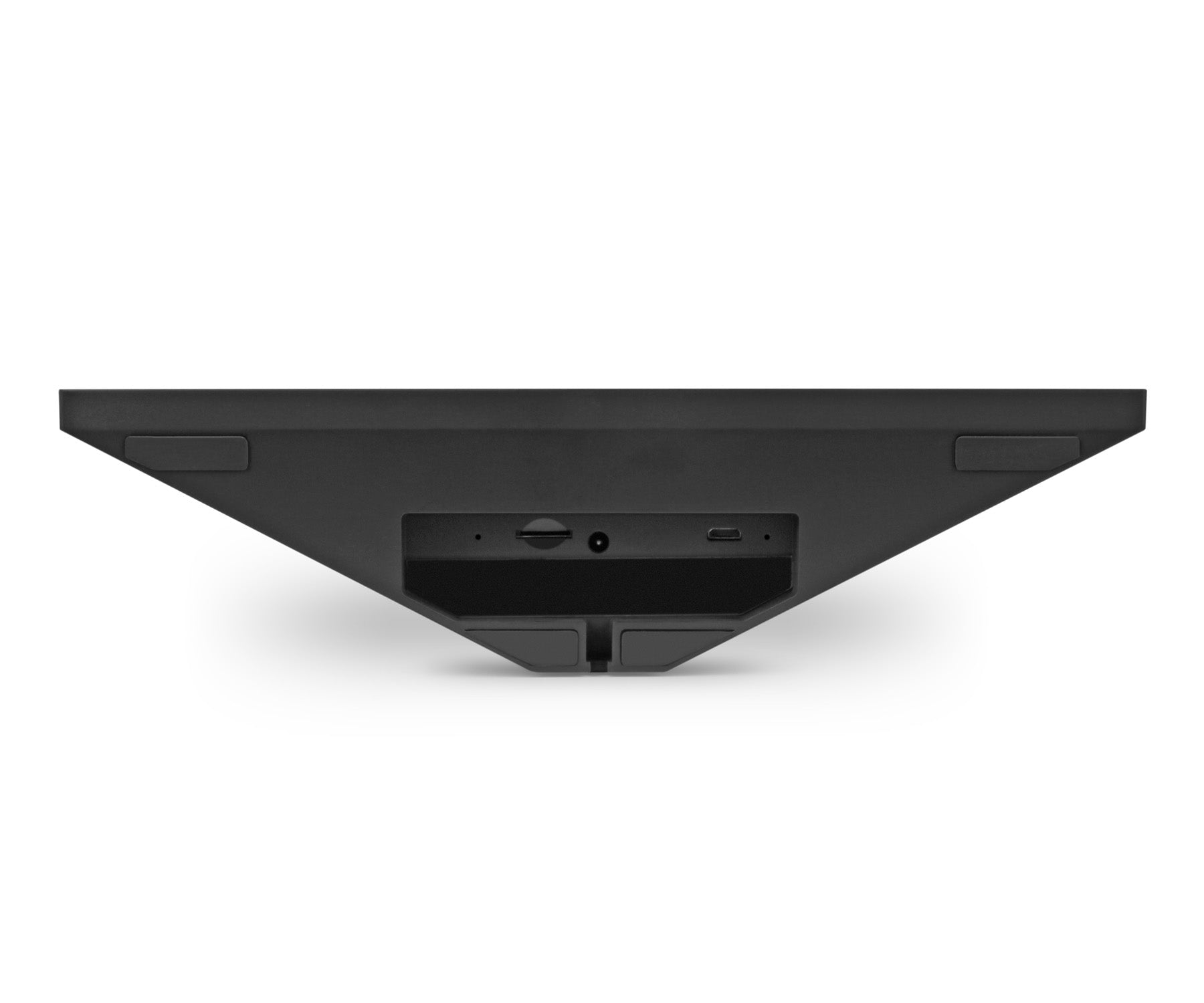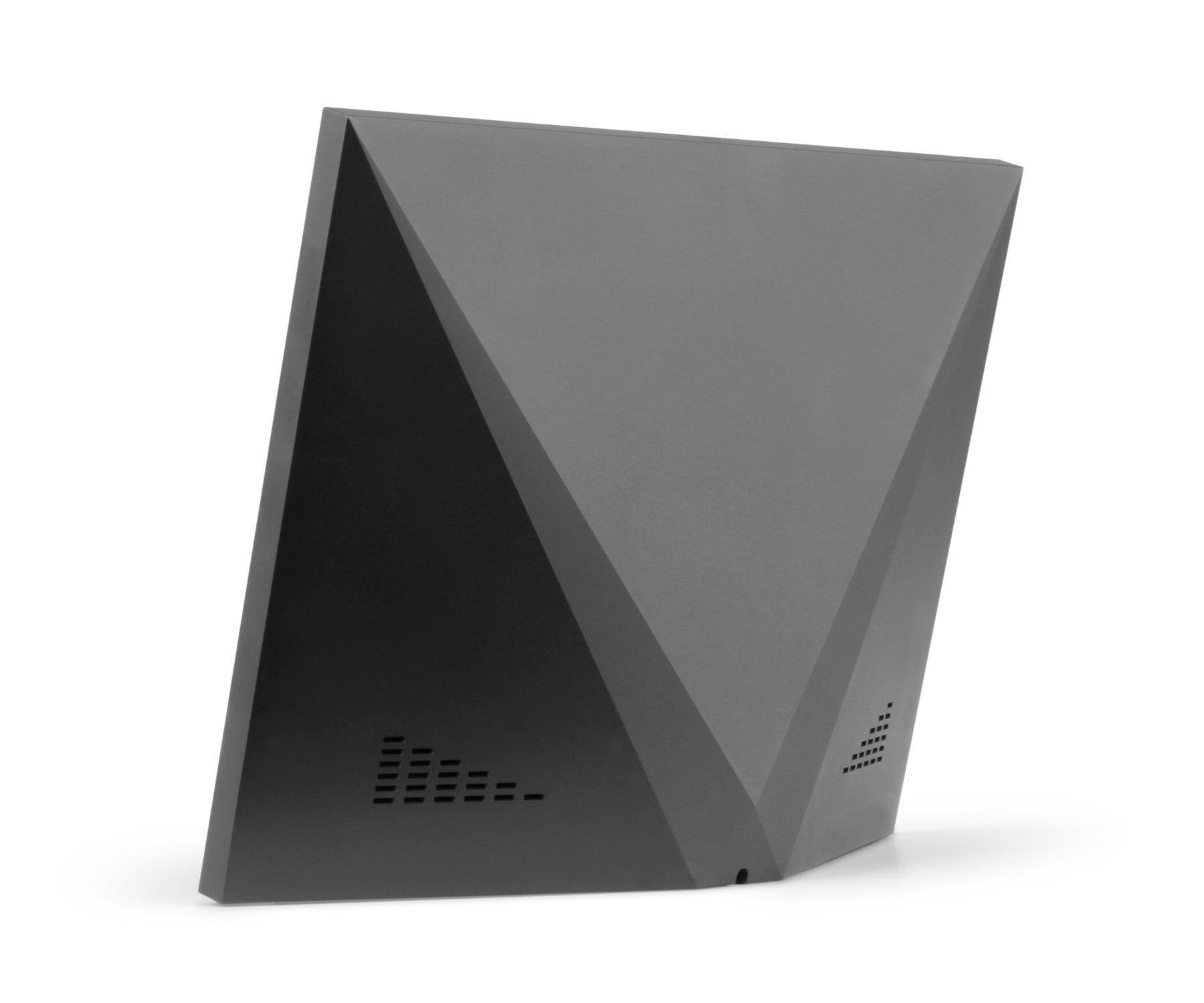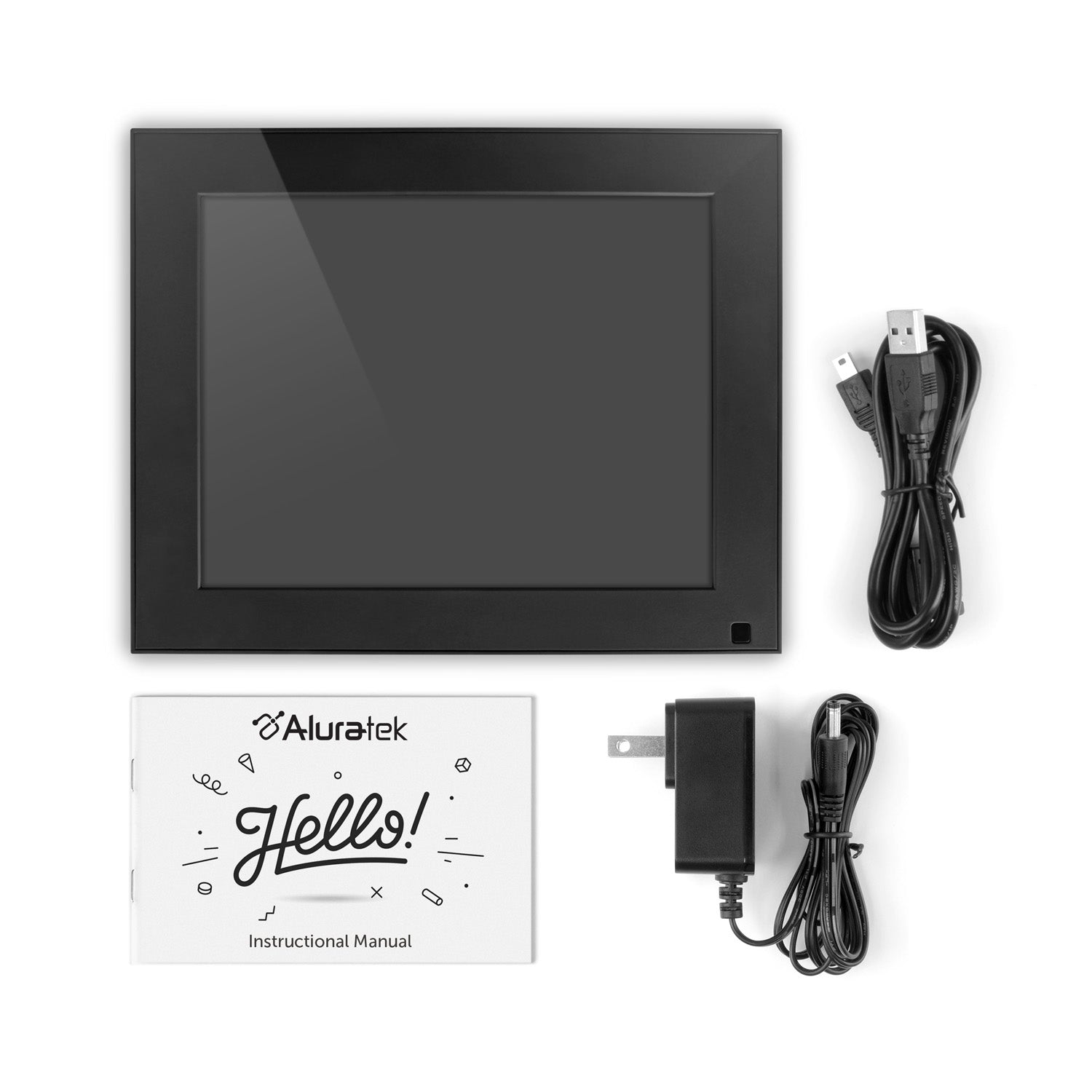 WiFi Touchscreen Digital Photo Frame with Motion Sensor and 16GB Built-in Memory - 9 inch
In stock • Model AWS09F
Share your photos from anywhere with a mobile internet connection. Send photos to the frame using our smartphone app, Facebook Messenger, Twitter Messages or even through email!
9" Touchscreen Display
Your digital photos will be displayed clearer and vibrant on the IPS LCD panel.
Multimedia Support
In addition to photos, enjoy video, music and slideshow play with integrated stereo speakers.
Wireless Photo Sharing
Send photos using our app, Facebook Messenger, Twitter messages or even email!
Built-in Memory
Transfer and store files easily from your personal computer to the frame's 16GB built-in memory.
Motion Sensor
The frame will automatically turn on when movement is detected up to 10 feet away.
MicroSD Card Support
Insert a MicroSD, MicroSDHC or MicroSDXC card into the card slot to instantly view your photos.
Easy to Use
Fast and easy navigation through the touchscreen menus with no required setup or software to install.
Clock, calendar, weather
Easily configure the time and day and check what to wear before heading out so you are always prepared.
Features:
9" Touchscreen IPS LCD (1024x768 resolution, 4:3 aspect ratio)
Connects easily to any WiFi 802.11 b/g/n wireless network
Send photos to the frame using our smartphone app, Facebook Messenger, Twitter Messages or even through email!
Supports various picture, video and audio formats
High quality frame with built-in speakers and motion sensor
Use multiple smartphones or email addresses to send photos and videos to one frame or use one smartphone or email address to send photos and videos to multiple frames
MicroSD card support
Transfer and store files quickly and easily from your personal computer to the frame's 16GB built-in memory
Includes built-in clock, calendar, alarm and weather apps with auto on / off timer
Limited 2 Year Warranty
Requirements:
WiFi network or mobile internet connection
PC and MAC support for data transfer to frame's built-in memory
Tech Specs:
Memory: Built-in 16GB / MicroSD, MicroSDHC, MicroSDXC (cards not included)
Connectivity: WiFi / USB 2.0, MicroSD
Resolution: 1024 x 768 (4:3 aspect ratio)
Product Dimensions / weight :
9.25 x 2.5 x 7.4 in. (23.5 x 6.4 x 18.7 cm)
Package Contents:
9 inch WiFi Digital Photo Frame with Touchscreen IPS LCD Display and 16GB Built-in Memory
Power Adapter
USB Cable
Instructional Manual
FREE U.S. SHIPPING
(ALL ORDERS $50+)
30 DAY 100%
MONEY BACK GUARANTEE
1 OR 2 YEAR
PRODUCT WARRANTY