Skip to product information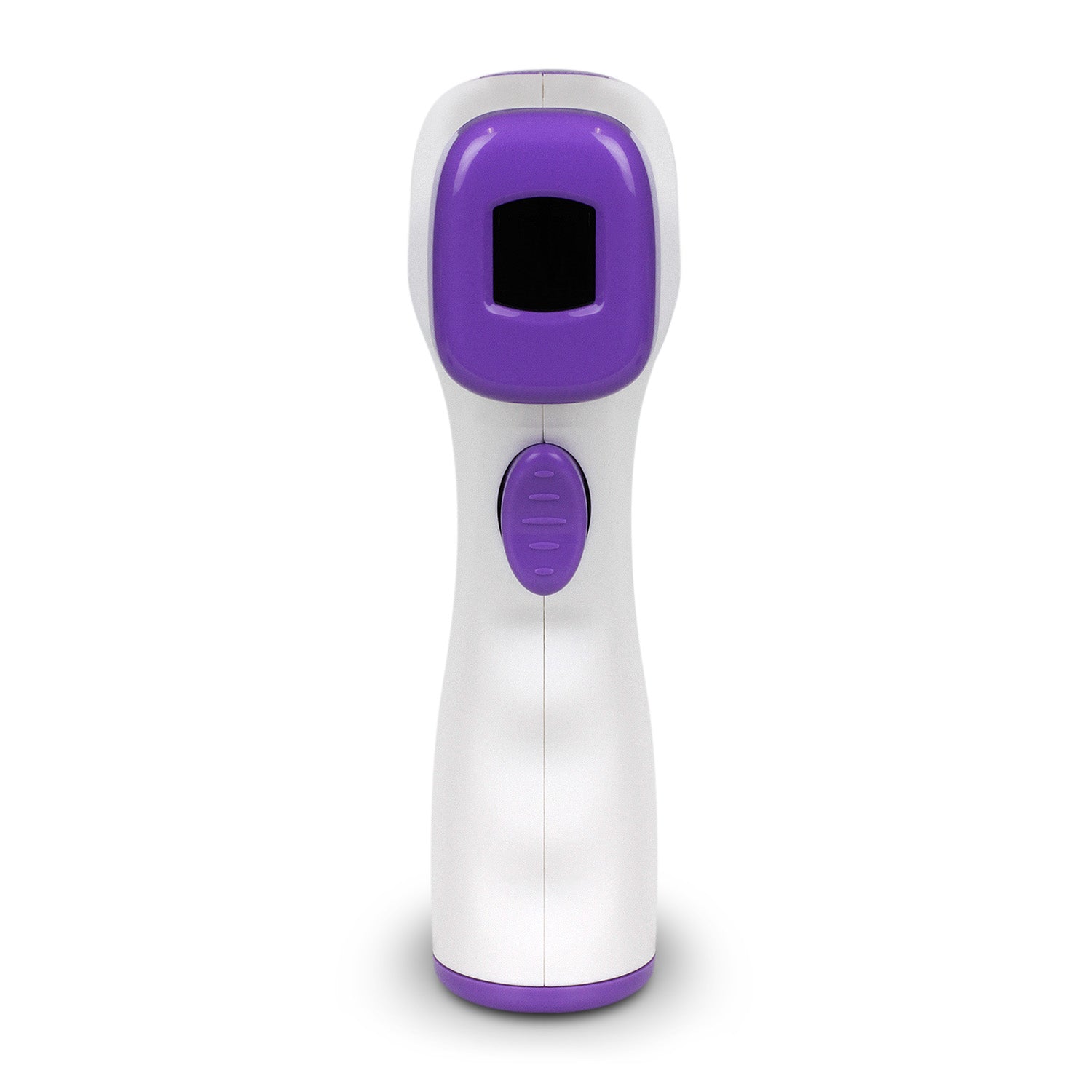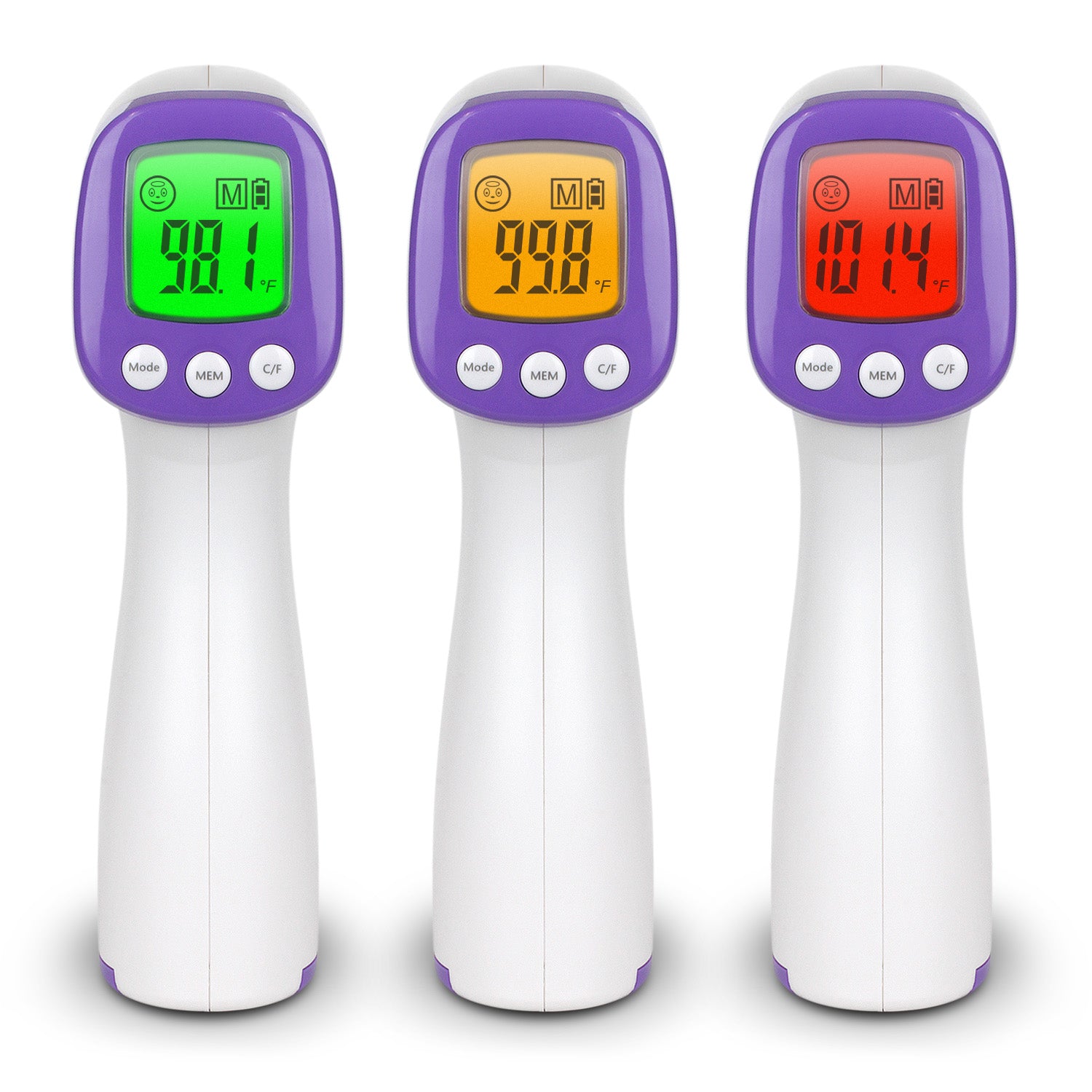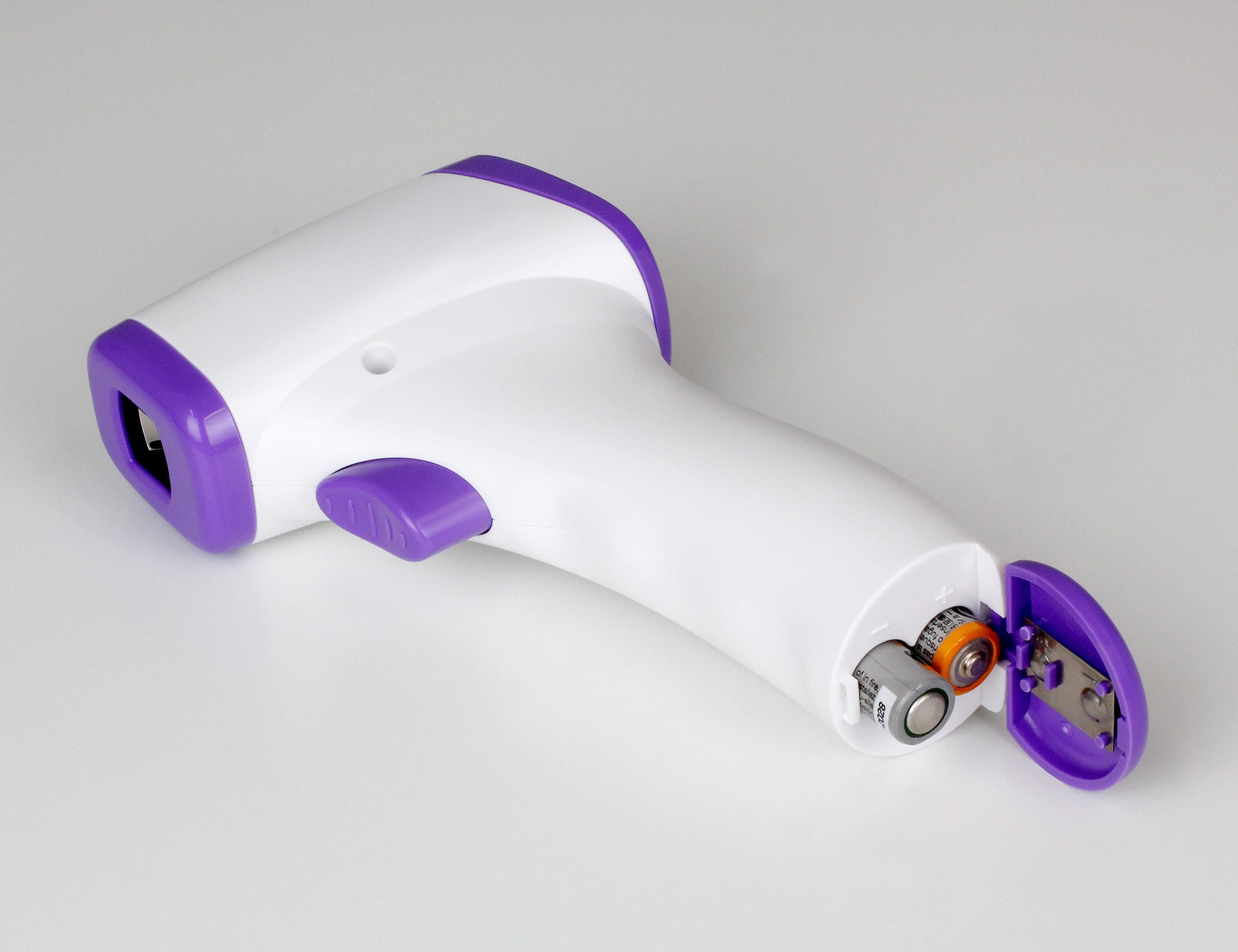 Non-Contact Digital Infrared Forehead Thermometer
In stock • Model ADIT01F
Get accurate and fast readings of body temperature in 2 seconds without coming in contact with family members, patrons, schools and co-workers. Color coded (Green- normal / Yellow - slight fever / Red - high fever) backlit LCD digital display helps you easily read forehead scan results.
Overview
Details
Application
Reviews
Aluratek's Non-Contact Digital Infrared Forehead Thermometer is a laser guided FDA Class II medical approved device for fast and accurate temperature readings without having to touch any surface. The bright LED screen displays temperature readings instantly in easy to see color coded digital read-out. The Infrared Forehead Thermometer also supports temperature readings of a room or surface temperatures like bathwater, food and beverages. Push button controls allow you to easily switch between body or object surface mode, °F and °C mode and scan memory.
Accurate and Fast Readings
The highly sensitive infrared sensor can precisely detect body temperature within 2 seconds with a single press of the trigger. Switch between °F and °C mode and scan through your recent scans (up to 10) with the push of a button.
Safe, Non-Contact Use
No contact is needed to measure a temperature making it safe and hygienic. Stand at a distance of 5cm - 8cm (2 - 4 inches) away from the target. Easily switch between body to object surface mode to take the temperature of a room, bathwater, food and beverages.
Color Coded Temperature Notification
Features a backlit display with large digital temperature readout. The display will indicates one of three colors based on temperature reading: Green (93.2°F to 99.3°F = normal), Yellow (99.5°F to 100.2°F= slight fever) and Red (100.4°F to 109.4°F = high fever).
Features:
Highly sensitive infrared sensor allows for precise body temperature: 93.2°F (34.0°C) ~ 109.4°F (43°C) readings within 2 seconds
Safe and hygienic non-contact scanning, 5cm - 8cm (2 - 4 inches) from target
Large backlit LCD digital display helps you easily read forehead scan results
Color coded temperature notification - (Green- normal / Yellow - slight fever / Red - high fever)
Supports temperature readings of a room or surface temperatures like bathwater, food and beverages
Push button controls for scanning, scan mode, temperature scale mode and memory
Perfect for use at home, businesses, workplaces and schools
Suitable for everyone - infants, babies, adults and seniors
Stores up to10 taken temperature readings
Auto shut down after 30 seconds of inactivity
2x AAA Batteries required (Batteries not included)
Limited 1 Year Warranty
Tech Specs:
Measurement Range: 93.2°F (34.0°C) ~ 109.4°F (43°C)
Accuracy: ±0.2°
Measuring Method: Non-contact forehead temperature measurement
Measuring Position: Forehead center or ear
Measuring Distance: 5cm - 8cm (2 - 4 inches)
Measuring Time: ?2S
LCD Backlit Display: 3 color temperature reading: Green (93.2°F to 99.3°F = normal), Yellow (99.5°F to 100.4°F= slight fever) and Red (100.4°F to 109.4°F = high fever)
Auto-shutdown Time: ?30S
Memory: 10 recorded temperatures
Power Supply: (x2) AAA Battery
Push button controls: scanning, scan mode, temperature scale mode and memory
Model Number / UPC:
ADIT01F / 8-12658-01458-8
Product Dimensions / weight :
3 x 1.5 x 5.25" (7.6 x 3.8 x 13.3 cm) / 3.4 oz
Package Contents:
Non-Contact Digital Infrared Forehead Thermometer
Quick Start Guide
FREE U.S. SHIPPING
(ALL ORDERS $50+)
30 DAY 100%
MONEY BACK GUARANTEE
1 OR 2 YEAR
PRODUCT WARRANTY