What a night! The 88th Academy Awards was an interesting one, for sure. The biggest A-List movie stars were all there hoping for a chance to win an award for their hard work. Lady Gaga gave a powerful performance and Chris Rock hosted the award show despite all the Oscars drama happening. However, a few unexpected wins and several awkward jokes later - the moment EVERYONE and their moms were waiting for was about to happen. As Julianna Moore read off the nominees for Best Actor, we all know the entire world was watching hoping and praying that our beloved Leonardo Dicaprio would win his first Oscar. And he did. I'm not surprised as he is one of the most talented actors of our time that has delivered some of the best performances to the big screen. Imagine if he didn't...the internet would've gone crazy. Probably a riot? Leo has been nominated for an Academy Award countless times but was never given a chance to go up on that glorious stage and give his acceptance speech.
Social media and the internet EXPLODED. Not only did he win an Oscar but he won the most tweeted moment in Oscar history, beating Ellen DeGeneres's Oscar selfie couple years back. About 255,000 tweets a minute and after Leo's Oscar win? About 440,000 PER MINUTE. Whoo! The Oscars was really about Leonardo Dicaprio thanks to the internet and its awesome trending memes.
BEFORE HIS FIRST OSCARS AWARD: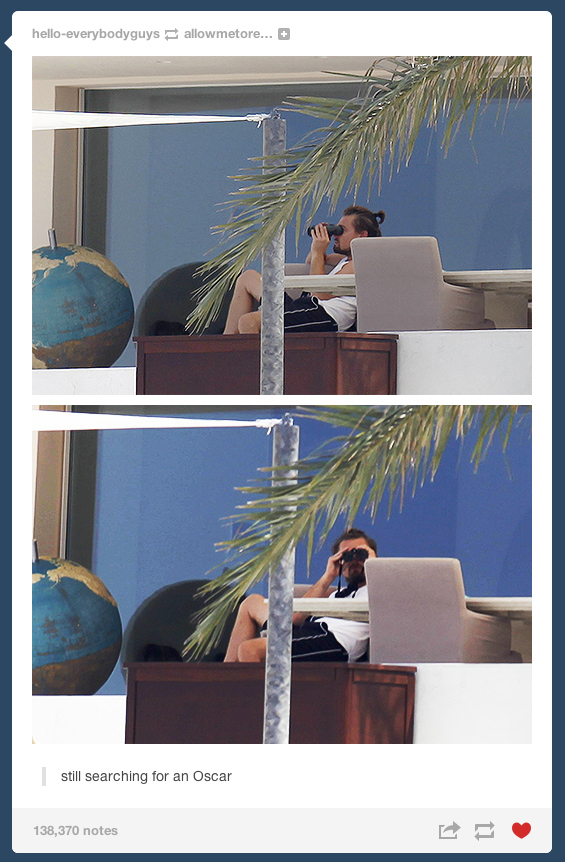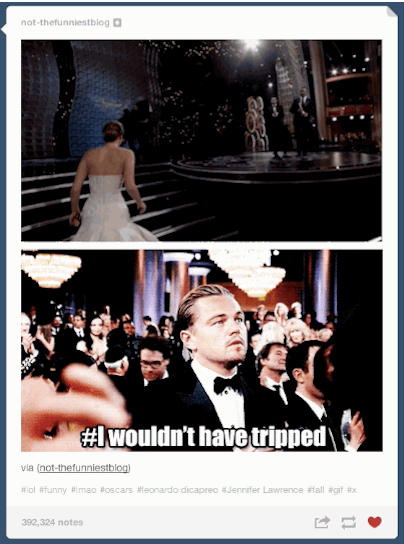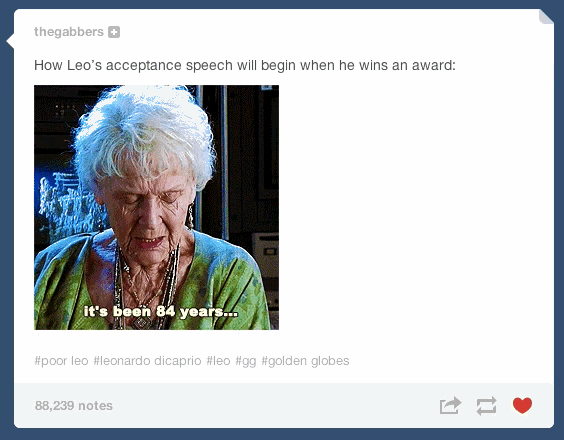 ----------------------------------------------------------------------------------------------------------------------------------
AFTER LEONARDO DICAPRIO'S FIRST OSCARS WIN: (the internet moves fast)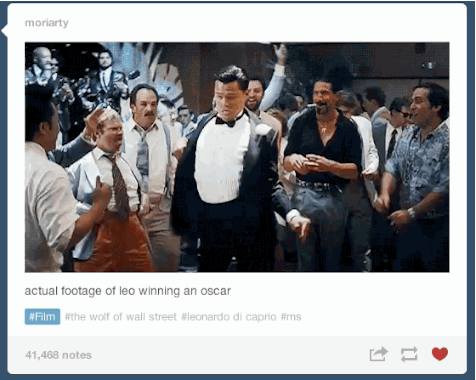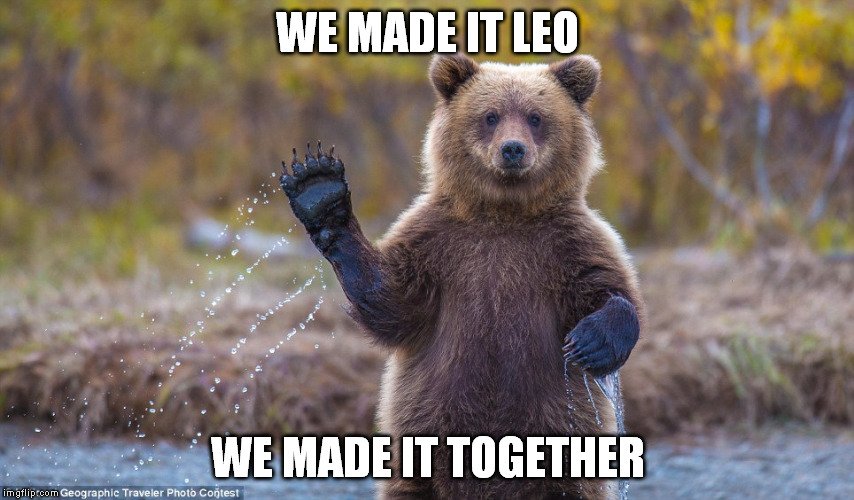 Congrats Leo! Well-deserved.
Have any funny Leo memes? Visit our Facebook, Twitter and Google+ pages to let us know, or leave a comment below!