Every year we write a list of things we want to accomplish for the next year to come. This may involve eating healthier, losing weight, quit smoking and the list goes on and on. A resolution's purpose is to better yourself especially with habits that aren't quite so good for you. As the years go by, technology is getting more advanced and so easy to access with the touch of a smartphone or tablet. How often are our eyes glued to the screen? How often do we spend time outside of the digital world and appreciate and take in all the great things life has to offer other than technology?
If you know that you are a addicted to your gadgets here are 5 solutions you can jot down for your New Year's resolution!
1. Organize your bookmark links on your web browsers!
This may seem tedious, but believe me it helps! Time is everything so if you can save some at all, organizing your bookmarks into folders and naming them accordingly will make your searches a lot faster instead of tirelessly scrolling through all of them.
2. Social media addiction?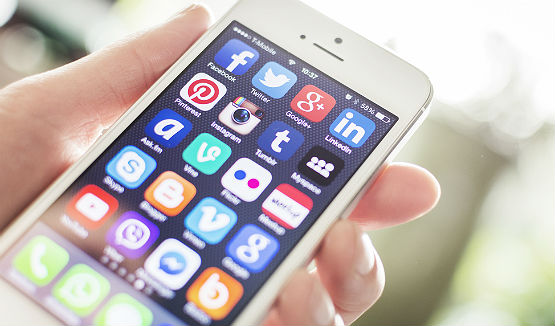 Addicted to Twitter? Find most of your time scrolling through your Instagram page? What a big time waster if that's all you do! Rearrange your most used social media apps from your home screen to the second page of your phone. The little extra effort to get to the 2nd page makes a huge difference.
3. Push the notifications away!
The purpose of push notifications is to interrupt you. I hate them so much! Unless you get in trouble from your spouse, family members, friends or even getting terminated at work for missing the notifications, I encourage you to turn all of them off. Oh and also since we're already on the topic, if you're busy at work, school or just preoccupied with other things and do not want to be bothered with phone calls or text messages, there is a Do Not Disturb tab on the iPhone that holds off all calls and text messages when you activate it.
4. Get a real alarm clock!
Stay away from the alarm clock system on your smartphone or tablet. Waking up in the morning is already hard enough so would you want to add more stress being woken up with work emails and other internet nuisances? Get an alarm clock. Remember those? They're not that expensive and you can even find ones with creative and funny features such as the Defuse-A-Bomb alarm clock.
Here at Aluratek we also offer a nifty WiFi Internet Radio alarm clock that we know you will love!
5. Disconnect before bedtime
Sleep does a body good and is VERY important so turn off devices and wind down peacefully without the disturbance and distraction of your smartphone or tablet. This one is probably the most difficult as I like to fall asleep to a movie or TV show on Netflix, but let's be honest...it's the reason why I don't get enough sleep!
I encourage and challenge everyone including myself to add at least one of these tech resolutions to your list this year! Good luck and happy new year!
Which one of these tech resolutions do you think you would struggle with the most? Visit our Facebook, Twitter and Google+ pages to let us know, or leave a comment below!